CNC machining - quickly and quietly transforming production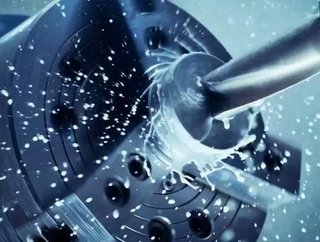 The manufacturing industry is currently undergoing a digital transformation, in which new business models are being engineered to improve time to market...
The manufacturing industry is currently undergoing a digital transformation, in which new business models are being engineered to improve time to market as a means of meeting customer demand for more instant services and products.
In order to thrive in this Fourth Industrial Revolution, businesses are challenged with having to continually reimagine processes and production methods. Many are embracing the latest in digital manufacturing processes, arguably the most well-known of which is 3D printing.
With news of 3D-printed medical devices, human organs and even components of 3D printers regularly making the headlines, there is less discussion around other equally important digital manufacturing processes, such as CNC machining.
Using automated software to control high-speed milling and turning tools, CNC (computer numeric control) machining is a crucial digital manufacturing service for a range of industries, delivering fast turnaround of parts and prototypes. 
Although CNC machining itself isn't hitting the headlines compared to 3D printing, the application of the technology has brought acclaim to a number of well-documented projects in recent months. Examples of such include the creation of custom-machined aluminium-joint housings for a powered exoskeleton. This project, designed and built by the University of Houston, is a key part of a new robotics system aimed at helping paraplegics to walk again.
At Texas-based Skyven Technologies, CNC machined parts are a key feature of an innovative, highly efficient solar panel system innovatively designed to both generate electricity and heat water.
Another example is Sportech, product development partner to the world's largest power-sports vehicle makers, which utilises CNC machining to validate the design of components used in snowmobiles, utility vehicles and motorcycles prior to large-scale manufacturing.
The advantages of CNC machining
Where 3D printing is an additive process, building up layers to create an object, CNC machining is effectively the opposite, cutting into engineering-grade plastic and metal to create high-quality prototypes and functional end-use parts.
3D printing is ideal for highly specialised, intricate and customised designs, and its potential for an almost infinite variety of outputs makes it perfect for iterative product development. It does, however, have economical and physical limits regarding scale and size, making it less suitable for large production runs.
It's in situations such as this where CNC machining can offer an advantage. CNC machining can be used for small batches of products, but at this level a higher unit cost makes it more economical - and therefore more popular - for use in the manufacture of parts for commercial and industrial equipment and machinery.
The key benefit of the CNC machining process is its ability to produce considerable quantities of precision-crafted parts and products in a variety of materials, all of which will have the true properties of that particular material, making them suitable for form, fit and function testing.
Indeed, final parts manufactured though high speed milling and turning processes are almost indistinguishable from moulded parts. Not only does this make for high-quality prototypes that can be used as jigs, fixtures and one-offs, but the resultant high-quality surface finishes, free from the layer lines often found on 3D printed parts, mean that CNC machining is an ideal process for producing end-use parts.
Meeting increasingly tough challenges
The application of CNC machining and 3D printing needn't be mutually exclusive.
CNC machining can be employed as an add-on to fine tune 3D printed objects, and doesn't have to be used just for larger production runs. Indeed, it's possible to use the two processes in conjunction to meet the increasingly tough design challenges faced by today's manufacturers, such as the demand for ever more lightweight components and products, and for objects with complex geometries. In situations such as these, the flexibility of 3D printing can be enhanced by the precision of CNC machining to ever more intricate objects.
Manufacturing businesses must embrace constantly developing technology to meet the evolving demands of their customers. While 3D printing enjoys all the plaudits, CNC machining is playing its part – whether in isolation or collaboration with other processes – in creating more effective parts and products, faster and more efficiently than ever before.
By Stephen Dyson, Product Manager, Proto Labs