Collaboration is key for Europe's advanced manufacturing and technology (AMT) companies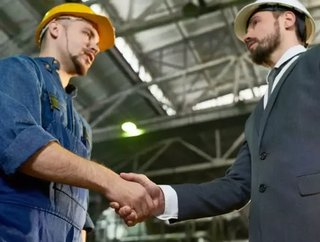 New research from International Law firm Pinsent Masons has found that many fast-growing AMT businesses are embracing a wide-range of alliances as they...
New research from International Law firm Pinsent Masons has found that many fast-growing AMT businesses are embracing a wide-range of alliances as they seek to develop rewarding new partnerships.
The latest Pacesetters report found that minority stakes are shown to be increasingly popular with Europe's fast-growing AMT businesses, with 89% having invested in this way over the past three years. The results were higher than any other sector, showing the impact that the rapid pace of technological change is having across the sector and how it operates. Nearly 50% of these businesses pointed to automation as a key technology that will grow their business in the next three years and 42% said big data analytics (including artificial intelligence) will be a key investment in advancing their future growth.
Alternative types of collaboration have also been popular, with 60% of those surveyed saying they had entered licensing and franchising agreements in the past three years and 58% having entered equity joint ventures.
Andrew McMillan, partner at Pinsent Masons commented: "Europe's fastest-growing AMT companies are among the most innovative and exciting in the world. They are achieving rapid rates of growth, scaling more quickly than their competitors and creating new economic value at pace. These businesses are marked out by a determination to innovate, seeking new technology, talent and tools to constantly renew their products and service offerings.
"The rapid pace of technological development sits at the core of the changing dynamic in the sector. It is forcing these businesses outside of their comfort zones and pushing them to be more adventurous than they have previously been. As a result, they are collaborating and pulling together previously distinct disciplines and binding them in to something new.  
"Taking a minority stake in another business enables businesses to achieve specific goals without having to commit to a full deal. A business could, for example, be looking for exposure to a particular management team and their brand of entrepreneurism along with insights into how they make decisions. They could also be looking for exposure to a new market or product, or access to new technology."
SEE ALSO:
The rise of M&A
M&A activity is set to become even more significant to these businesses with 45% saying that they expect growth to be achieved in this way over the next three years, an increase of 5% over the previous three years. In line with this, businesses are set to allocate 46% of capital to M&A activity in the next three years, also up 5% over the previous three years.
"These companies realised a long time ago that to be successful they need to collaborate with a wide range of third parties, including those that may be considered competitors. The operating environment for these businesses is constantly evolving and partnerships with other companies is a key factor in enabling them to navigate challenges, access new technology and innovate within their businesses," commented McMillan.
"It is heartening that 43% of these companies feel that setting up autonomous R&D teams within their enterprises has delivered the greatest innovation benefit. It will be R&D that fuels their value and ultimately, drive M&A too."
Deal drivers and deterrents
The survey revealed new drivers for deal making, with 49% of companies prioritising alliances as a way to help them expand into new product lines, representing a nearly 15% increase. In addition, 41% now expect to use alliances to expand into new geographies, up from 33% previously.
"This is an interesting departure, as on one hand these businesses are focussing on their core business, but on the other, we are seeing an increasing desire to expand into adjacent markets whilst also building on the disruptive elements within their own businesses," he added.
Despite the significant growth and demand for alliances, they are not without their challenges. The report found that competition for the best assets is a key concern for AMT businesses. Nearly 40% of businesses pointed to competition from other bidders as a strategic barrier to M&A, significantly higher than any other sector in the survey and all sectors as a whole (26%).
"Growth through alliances is not without its challenges, however, the key factor here is that companies understand what they are and look for ways to overcome them. It is clear that the human elements of collaboration and trust are central to the growth of these companies as they look to evolve in an environment of rapid change and disruption."