Connected Factory: The Benefits of Wireless Connectivity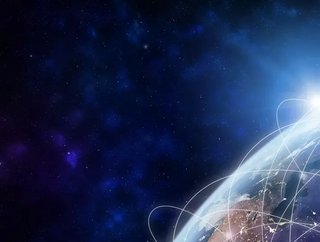 Wireless technology is one of the fastest growing and adopted platforms that manufacturers use today with its benefits felt across the entire value chain
Wireless connectivity is finding applications in virtually every stage of the manufacturing workflow. This includes stages from prototyping to production as well as warehousing to distribution, while also simultaneously addressing integration challenges associated with them. With an increasing number of organizations in the manufacturing sector continuing to witness the opportunities of wireless technology, its adoption is only expected to keep increasing. 
Market research from MarketsandMarkets estimates that the Industry 4.0 and connected enterprises market size will more than double between 2019 to 2024 at a Compound Annual Growth Rate (CAGR) of about 17%, mostly driven by increased adoption in North America, Europe and Asia Pacific regions. 
Through collaboration with state-of-the-art Industry 4.0 technologies like the Internet of Things (IoT) and LPWAN (Low Power WAN), the adoption of wireless systems will continue to expand. Industrial wireless networking is attractive because it can provide cost-competitive deployment options, utility in high-risk hazardous environments, and overall asset management and operational convenience.
Maintenance management efficiencies
A limitation of using wired connectivity (e.g. Ethernet) to connect industrial equipment to a local network is the cost and inconvenience associated with running, tracing, and fire-proofing cables and cable trays. With wireless technology, it is feasible to monitor equipment parameters (temperature, vibration, flow, pressure, noise, etc.) in real-time with minimal need of cables, and wireless sensors can be retrofitted into existing digital as well as compatible analog process measurement devices.
For critical assets that require such continuous monitoring in remote or less-accessible parts of a facility, wireless technology can support video streaming surveillance products, which allow maintenance teams to take immediate action.
Other applications supported by wireless connectivity continue to evolve that support superior maintenance management. Workers on the floor can wear smart glasses with augmented reality (AR) support. This allows them to receive maintenance instructions remotely from experts while in the field, maximizing the probability of successful execution of repair work orders.
Data-driven decision making
Wireless technology helps eliminate data silos, enabling equipment-level data to be accessible to the entire operation leadership team. It provides valuable insights into equipment performance, process inefficiencies and other potential risks. Through a smart connected environment, wireless sensors enable real-time remote monitoring of equipment performance. Manufacturers can use the information to increase Overall Equipment Effectiveness (OEE), a metric to measure manufacturing process efficiency. 
By aggregating data across different machine classes, the added data-driven insights and transparency can help avoid downtime through more informed Condition-Based Maintenance and Predictive Maintenance programs and also helps provide more accurate predictions on job completion times. Additionally, cloud-based solutions can take this one step further through data consolidation and help create live dashboards, calculate KPIs and reports and allow the flexibility for customized solutions such as automatic notifications and alerts to appropriate plant personnel for prompt resolution.
Increased mobility
Wireless connectivity removes the need for plant workers, inspectors and engineers to be rooted to a specific location and allows them to walk down the manufacturing shop floor while retaining access to critical information close at hand. For example, operators, engineers, and technicians can easily pull up recent maintenance history, open work orders, or inspection checklists on their mobile devices or tablets to speed up diagnostics, troubleshooting, or repair work. Besides, it even provides connectivity to remote locations that may have otherwise been inaccessible through traditional wired connectivity.
Improved worker safety
Machine to Human communication enabled wearable technology solutions are also catching on for manufacturers. Wearable wireless devices are fitted with smart sensors that connect wirelessly.
Hazardous work environments can be monitored by means of connecting Personal Protective Equipment (PPE) to a wireless network that remotely monitors workers' interaction with their physical environment. Line managers can track workers' exposure to risk elements such as toxic gases, low oxygen, high heat, and radiation.
Additionally, devices such as smart helmets that monitor worker fatigue and heat stress vulnerability, radiation-blocking innerwear clothing, and smart safety shoes. Wearable tech is becoming a staple, rather than a luxury, on the plant floor because of its safety and productivity benefits for workers.
Conclusion
Wireless connectivity will play a key role in the fourth industrial revolution by facilitating a transition to Industry. 4.0! 
With the emergence of Industry 4.0, the competitive landscape demands faster productivity, higher quality, lower costs, increased transparency, and superior operational efficiency. Wireless technology will serve as the key catalyst for this transition.
Bryan Christiansen is the founder and CEO of Limble CMMS. Limble is a modern, easy to use mobile CMMS software that takes the stress and chaos out of maintenance by helping managers organize, automate, and streamline their maintenance operations