CONSOL Energy enters coal-to-products space with CFOAM acquisition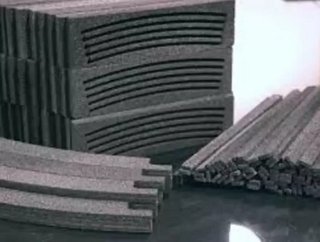 CONSOL Energy has made an initial investment in the coal-to-products space by acquiring a 25% equity interest in CFOAM Corp. CFOAM has manufacturing fa...
CONSOL Energy has made an initial investment in the coal-to-products space by acquiring a 25% equity interest in CFOAM Corp.
CFOAM has manufacturing facilities in Triadelphia, West Virginiawhere it produces high-performance carbon foam products from coal and focuses on meeting demand for high-grade materials in the industrial, aerospace, military and commercial product markets.
"This is our first major step in the coal-to-products area, which leverages certain attractive properties of coal but with significantly lower emissions and greater value uplift potential than conventional combustion applications. These products not only provide a high-margin revenue stream but also provide an intriguing new opportunity to utilize the vast resource base that our country is endowed with," commented Jimmy Brock, President and Chief Executive Officer of CONSOL Energy Inc. 
"Consistent with our capital allocation process, the CFOAM investment is part of CONSOL's measured investment bucket earmarked for innovative and alternative uses of coal as a pathway for diversification. Today, CFOAM products are used or being developed for a wide range of markets including composite tooling for the aerospace sector, as well as energy absorbing, structural, and defense applications. We estimate that the total addressable market ("TAM") for such products is over $15bn annually."
SEE ALSO:
Covestro partners with Carbon on 3D printing resin
Spirit AeroSystems and an advanced UK Research Centre join forces to accelerate the aerospace sector
World Coal Association reaffirms support for net zero emissions
Read the latest issue of Manufacturing Global here
With the completion of this transaction, CONSOL Energy is now pursuing alternative uses of coal in the following different areas:
The CFOAM Corp. investment which is geared towards high-performance engineering materials.

CONSOL is also partnering on a DOE-funded project with 

Ohio University

 and other industry partners to develop coal plastic composites that are geared toward the engineered composite decking and other building products markets. Studies show that the global market for such plastic composite materials is expected to exceed 

$8bn

 by 2023. 

In addition, CONSOL has partnered with OMNIS Bailey LLC to develop a refinery that will convert waste coal slurry into two products: a high-quality carbon product that can be used as fuel or as a feedstock for other higher-value applications, and a mineral matter product that has potential to be used as a soil amendment in agricultural applications.
About CONSOL Energy
CONSOL Energy is a Canonsburg-based producer and exporter of high-Btu bituminous thermal and crossover metallurgical coal. It owns and operates some of the most productive longwall mining operations in the Northern Appalachian Basin. Its flagship operation is the Pennsylvania Mining Complex, which has the capacity to produce approximately 28.5 million tons of coal per year and is comprised of 3 large-scale underground mines:  Bailey, Enlow Fork, and Harvey.