Could servitization revolutionise manufacturing?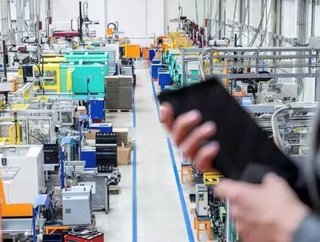 Many UK manufacturers rely on their technical expertise to keep them at the bleeding edge of innovation. Others do everything they can to provide a high...
Many UK manufacturers rely on their technical expertise to keep them at the bleeding edge of innovation. Others do everything they can to provide a higher quality product. These companies can often stay one step ahead of their competition, but this is not always possible for everyone. Is there another way?
Yes. Many large companies are improving their competitiveness by choosing to take the route of servitization. For those unfamiliar with this term, it is the concept of coupling services to manufactured products and creating a business model that is based more on customer relationships than the sale of products. For example, Xerox, known to be a servitization front runner, offers its customers managed print services to give them control over all aspects of printing; or, more recently, Hewlett Packard offers a service where printer consumables can be automatically replenished just before they run out.
These types of ongoing service arrangements are no longer solely the domain of large manufacturers. Many small to medium sized businesses are now looking to benefit from the addition of services to their business plans and, in fact, many are doing so in response to their customers' demands.
A 2013 report carried out jointly between Xerox and Aston University found that businesses that incorporate useful services with their existing products realise a growth of five to 10 percent per year, compared to their earlier product-only led business models.
There are four main areas where companies implementing servitisation can achieve direct benefits to their business:
Customer demands: customer expectation is becoming increasingly more sophisticated and in many cases, product innovation isn't enough anymore.  By implementing an advanced form of servitization manufacturers are now able to offer their customers a 'pay-per-use' model, rather than their customers spending a large amount of cash up front. By taking this approach the customer also benefits from a guaranteed product performance as well as commitments regarding product development and enhancements over time. 
Financial sustainability and security: service level agreements are often long-term contracts offering businesses a level of security and sustainability and the flexibility to scale their organisation's growth. Pay-per-use agreements are a prime example of this; if consumers choose to take advantage of this type of contract they are agreeing to a longer term relationship over several years and a stronger partnership between manufacturer and customer is formed, providing the obvious benefits of improving long-term cash-flow and customer lifetime value. 
Product development: ongoing monitoring and servicing of a product once it has gone to the customer can greatly assist with the manufacturers' product development. It can help with additional customer-centric improvements and potentially present opportunities for brand new products or add-ons. The manufacturer is also learning constantly about how its products perform and are used in the field.
Customer experience: a long-term relationship with customers helps businesses to anticipate their customers' changing needs. By offering services such as a helpdesk, periodic maintenance, repairs and equipment overhauls many organisations are more aware of these needs in the first place. Consequently they are in a better position to anticipate areas where customers may experience additional pressure and tailor their services to address them.
Instead of selling products, the manufacturer is now in the business of selling outcomes, bundling together a range of products and services tailored to individual customers. However, the additional complexities servitization brings can put companies under greater pressure and additional demands such as extra invoicing, resource management, a more detailed supply chain and ongoing data management. Companies turning to servitization as an opportunity for growth would benefit from building in appropriate processes and analytics that some of the more established enterprise resource planning (ERP) solutions offer, helping them transition through this period.
If carried out correctly, the business transformation companies experience through servitization should revolutionise the way companies work and allow for a new lease of life for UK manufacturers.