COVID-19: harnessing IoT technology to navigate the crisis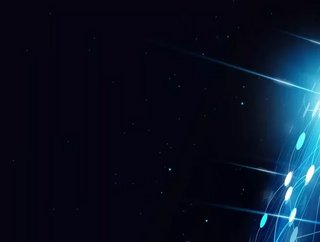 When it comes to the impact of COVID-19, industrial organisations have one core challenge - maintaining operations, securing business continuity...
"IIoT, implemented in a plug-and-play mode, can be instrumental in ensuring business continuity and minimising economic damage by ensuring employee safety and security, improving liquidity, and lowering short-term costs," comments McKinsey.
Ensuring employee safety and security
When it comes to the challenges present by the virus to maintain employee safety and security, IoT can help organisations smoothly transition shop floor operations in a number of aways: 
Remote employee collaboration: "In general, the more digitised a company's processes are, the simpler it is to collaborate remotely," says McKinsey. Industrial IoT tools can support the continuation of operations - even with fewer employees on site - due to their capability to facilitate remote work in both direct and indirect functions.
Workforce tracking: When facilities begin to open IoT enable workforce tracking solutions can help to enforce social distancing measures; alert colleagues to potential contact with those who have tested positive for COVID-19; and notify employers of staff shortages and absences.  
Vision based control systems: these IoT enabled technologies - similar to the workforce tracking tools - will be increasingly important to combine systems that analyse video feed with infrared imaging to detect fevers, assisting with the detection of people infected.
Remote asset control: in cases where public health interventions forbid or limit on site work, industrial IoT can provide companies with the ability to maintain operations by monitoring and controlling equipment remotely.
Improving liquidity
"With COVID-19 disrupting both supply chains and customer demand, managing liquidity is crucial for industrial companies," comments McKinsey, who states that industrial IoT can help in three key areas:
Industrial IoT-enabled inventory management: utilising industrial IoT to track and monitor things like container-fill levels can help companies reduce their inventory and as a result free up liquidity. 
Waste reduction: similar to inventory management, industrial IoT can increase transparency about an organisation waste created during production and identify the cause. As a result organisations can save on costs due to less raw materials being needed to produce the same quantity.
Longer maintenance cycles: by harnessing IoT sensors to monitor the condition of machine parts, organisations can extend the lifespan of its machines and delay repairs if it is not needed. 
Lowering costs
"As the crisis unfolds, industrials can benefit from short-term cost reductions, and several IIoT-enabled tools can help in this respect," notes McKinsey.
Digital performance management: by harnessing industrial IoT-based software solutions organisations can benefit from real time key performance indicators, supporting shop-flor performance dialog which will increase transparency.
Remote assistance: In addition to improving employee safety, experience suggests that remote assistance and maintenance tools can yield a 10 to 40 percent reduction in field-service costs, especially travel, by reducing the need for in-person visits. The gains may be particularly high at machinery OEMs with a large installed base.
To Find out more about how industrial IoT can help the industry navigate the COVID-19 crisis during and post lockdown, click here!
SEE ALSO:
For more information on manufacturing topics - please take a look at the latest edition of Manufacturing Global.