COVID-19 shuts down Shanghai Tesla factory production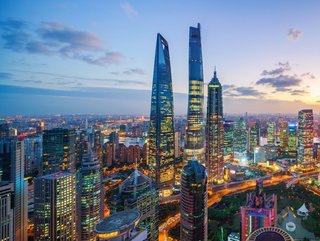 Tesla's Shanghai manufacturing factory has been closed due to an outbreak of COVID-19 in the city, just after Elon Musk opens a Tesla factory in Germany
Electric vehicle manufacturer Tesla is halting production in its Shanghai factory from today, due to a COVID-19 lockdown.
China is responsible for 28.7% of the world's manufacturing output, with Shanghai being its biggest hub. The coastal city sees more than 2,000 container ships leave the port each month, carrying items across the world, from cars to phones, clothes to toys. This is the largest output for any single country. But keeping infections low is a higher priority.
Manufacturing factories on hold due to COVID-19
The government in Shanghai, a city of 25mn, said on the weekend that all factories must suspend their manufacturing during the lockdown.
Tesla's Shanghai factory will also be put on hold and the company has been unable to assure workers when they will be allowed to return.
Authorities in Shanghai hope that this lockdown will minimise the Omicron variant outbreak.
Tesla opens its first manufacturing facility in Europe
Meanwhile in Europe, entrepreneur Elon Musk danced with a drone as he opened Tesla's first manufacturing facility in Europe, worth US$5bn.
It is hoped that this will alleviate some of the pressure from the Tesla factory in Shanghai and push the world in a more sustainable direction.
"This is a great day for the factory," Musk said. "We are extremely confident that the world can transition to a sustainable energy future with the combination of solar, wind, plus battery storage and electric vehicles. Danke Deutschland!"
"The new era in the auto industry has now arrived in Germany," said analyst Ferdinand Dudenhoeffer, representing the Centre for Automotive Research.