Creating a smarter factory floor with Industry 4.0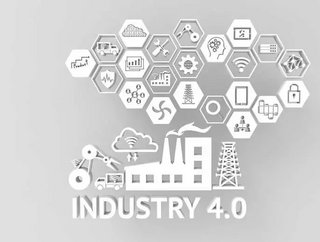 Big data analytics, the Internet of Things (IoT) and cloud computing are all familiar concepts. As key technologies under the Industry 4.0 umbrella, it...
Big data analytics, the Internet of Things (IoT) and cloud computing are all familiar concepts. As key technologies under the Industry 4.0 umbrella, it is likely that each of these will begin playing a significant role in reshaping the way you operate your manufacturing processes much sooner than you might imagine.
According to Gartner, Industry 4.0 is a framework for addressing the digitalisation of complex value chains and the efficient collaboration between businesses, IoT, technology providers and consumers. Industry 4.0 extends beyond the digitisation of physical assets, with the vision of a digitally enabled industrial economy that integrates business processes and data across multiple supply chains and value chain participants.
Intelligence that delivers in a crisis
Data analytics, IoT and the cloud are platform technologies for the fourth industrial revolution, providing manufacturers with a path to smarter practices. In turn, these smarter processes deliver the necessary intelligence and visibility that food manufacturers need to optimise their operational efficiency.
Industry 4.0 ultimately equips food manufacturers with the right information, at the right time; and to the right people. Peer-to-peer wireless connections mean more data can be captured without the additional overhead of having to wire in sensors and disrupt the manufacturing operation. This leads to a higher degree of connectivity between the automation level and the manufacturing execution system (MES). All areas of the shop floor can be included: even areas that may have been deemed less important or too difficult to get connectivity, and that means higher visibility at little additional cost - which ultimately provides a clear line of sight into the entire production floor.
For process and discrete manufacturers in the food and beverage arena, this fast and seamless exchange of information is a game-changer. Consider a scenario where there is no room for error, such as a food contamination incident that involves product recall. A factory that has digitised its manufacturing processes and that is operating at an Industry 4.0 level can track and trace products in real-time. This means they can remove contaminated items from shelves quickly and minimise the risks to their consumers.
Connected for digital transformation
Integrating your MES with other business systems is key to true digital transformation and in delivering efficiency on the factory floor. Food and beverage manufacturers can achieve a more holistic view by taking advantage of an integrated suite, including Enterprise Resource Planning (ERP) and Enterprise Asset Management (EAM). ERP dictates; MES executes; and EAM ensures reliability and uptime.
Manufacturers seeking to improve their production performance using the technologies currently available - in particular IoT and access to machine data - should seek comprehensive solutions encompassing a range of functionalities. ERP functionality should provide for production planning, scheduling and materials management. EAM functionality for maintenance reliability, and operational insight into maintenance activities, so that potential disruptions to production can be avoided.  While machine intelligence and the analysis of data to drive continuous improvement is delivered by MES functionality.
With these three systems connected, you can access critical business information in real-time and start to paint a clearer picture of your manufacturing operations.
Obstacles still to overcome
While most food manufacturers realise the need and potential for adopting Industry 4.0 practices and technologies, the difference between wanting to change and making the change are vast. According to the Annual Manufacturing Report for 2017 from Hennik Research, two-thirds of UK manufacturing respondents stated that they were aware of 'Industry 4.0.' However, the proportion of respondents already undertaking a move to Industry 4.0 were 23 per cent; while the majority – 62 per cent - were still planning to do so.
The greatest barrier to adoption, especially for food manufacturers, is the perceived cost and time that migrating from legacy systems and digitising existing paper-based manual processes would take. Many food manufacturers still do not have reliable, real-time manufacturing metrics, let alone track and trace capabilities.
However, in the long run, maintaining status quo technologies can cost these manufacturers more than investing in and implementing advanced technology.
Adoption benefits
The rise of Industry 4.0 stems from the growing demands placed on manufacturers to become more agile and accountable to their customers.
Accessing information quickly and with little disruption through Industry 4.0 technologies, enables manufacturers to drive improvement, compliance, and better meet their organisational targets.
And adoption truly pays. According to Price Waterhouse Cooper's Industry 4.0: Building the Digital Enterprise study, at least a third of companies in every sector expect to secure efficiency gains and cost savings of more than 20 per cent and many anticipate that these will be accompanied by additional revenues of the same magnitude.
Industry 4.0 ahead
If manufacturers use Industry 4.0 to its full potential, they will be able to enhance collaboration outside their plants and involve the wider supply chain – from suppliers of raw materials, right through to distribution centres – to streamline their operations. 
Ultimately, food manufacturing is on the precipice of change and as the gravitation toward data, automation and other facets of Industry 4.0 grow, it will become imperative that manufacturers adapt and embrace the innovation.
Written by James Wood, director of Factory MES & Activplant Product Lines at Aptean