Electric Vehicles Set to Soar Leading up to 2030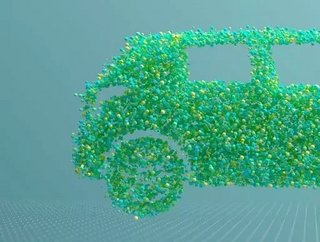 The UK Government takes historic step towards net-zero with end of sale of new petrol and diesel cars by 2030...
Electric vehicles are forecast to skyrocket in popularity over the next decade and have already been making great strides recently despite the economic uncertainties. Deloitte reports that across Europe, countries such as Norway lead the way with EVs commanding a 56 per cent market share, and two of the top ten cars sold in the Netherlands in 2019 were electric battery operated.
In the United Kingdom, although electric vehicles are still an anomaly and the country lags behind several other regions, from a small starting point, it has seen triple-digit growth in recent years. Now, after the announcement of a "Green Industrial Revolution" earlier in November by Prime Minister Boris Johnson, there is a 10-point plan in place to ensure the UK 'forge ahead' with eradicating its emissions and achieving net-zero carbon emissions by 2050, particularly crucial in the run-up to the COP26 climate summit in Glasgow next year.
PM Johnson said: "My Ten Point Plan will create, support and protect hundreds of thousands of green jobs, whilst making strides towards net-zero by 2050. Our green industrial revolution will be powered by the wind turbines of Scotland and the North East, propelled by the electric vehicles made in the Midlands and advanced by the latest technologies developed."
The Inflexion point for Industry
Such high-level government support is visible not only across Europe but the world. Famously, the American energy company Tesla were close to bankruptcy in the 2008 crash but received £500 million of US Government support. Now, it is the most valuable car manufacturer in the world with its founder Elon Musk recently overtaking Bill Gates as the second richest man in the world. It seems nothing can stop electric vehicles over the next decade.
New petrol and diesel car purchases will be banned from 2030 in the UK
Tesla has so far delivered 500,000 EVs this year
Countries set to follow Norway, where EVs has 56 market share
Even in areas with particularly high carbon emissions, such as China, there is a sea-change and an awakening to the responsibility we have as a society to protect the environment. President Xi Xingping recently announced at a UN summit that China would be carbon neutral by 2060, and the country is supporting the growth of the electric vehicle industry in a massive way. EV manufacturers such as Nio, Xpeng and Li auto cars are consistently growing their productions and market capitalisation, with Nio the foremost in that regard- they are preparing to enter the European market in 2021. Over in the US, newer younger companies are hoping to someday rival Tesla; Fisker is one such company.
Bright Future
With the technology proliferating and the cost and difficulties slowly reducing, as a result, expect to see more public transport powered by electric vehicles and hydrogen fuel cell technology. Countries such as Austria and Germany have already purchased such entities. DHL recently bought an electric truck for last-mile deliveries in London too, but over the next decade do not be surprised to see electric cars, trucks, buses and trains become less of a gimmick and more of a crucial pillar in the fight to save the environment and halt destructive climate change.