Embracing Industry 4.0 is the smart thing to do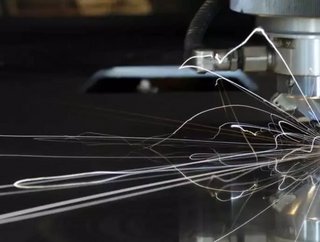 For a Lancashire textile manufacturer like Carrington, the idea that we now find ourselves in the midst of a fourth industry revolution is hugely exciti...
For a Lancashire textile manufacturer like Carrington, the idea that we now find ourselves in the midst of a fourth industry revolution is hugely exciting. Especially as we can trace textile production at the site of our factory in Adlington all the way back to the 1760s and the birth of the first industrial revolution.
We are particularly interested in the adjoining concept of Industry 4.0, which is seeing manufacturers embrace digital automation, the Internet of Things and data analytics within manufacturing technologies.
The idea of creating a 'smart factory' is one we are eagerly embracing. It's easy to understand why some UK manufacturers might see this type of transformation as somewhat daunting – especially as it requires resources to implement and change the way organisations operate. But we see things differently.
Our attitude might stem from the fact that, as a Lancashire textile manufacturer, we've had no choice but to embrace innovation to meet the challenge posed by low-cost competition in the global market. We also know that a willingness to embrace new technology is one of the reasons we have become Europe's largest manufacturer of workwear fabrics. As such, we've been looking for the potential in Industry 4.0 and see it as a big opportunity – one that could allow UK manufacturers to steal a march on its global competition.
So what's holding companies back?
To achieve this companies need to challenge some of the assumptions holding them back. This includes a belief that smart manufacturing will involve a massive overhaul with tonnes of expensive new machinery and additional employee training. In fact, there is a host of small changes that can be made to enhance existing systems and processes.
In our Adlington factory, a relatively small investment has seen us introduce real-time tracking on the production lines, which has effectively allowed us to create a digital replication of our manufacturing process. This has provided us with full visibility of what's happening on the factory floor via an iPad. This holistic view means we have a digital overview of all the orders in production.
The benefits to manufacturers are numerous
If we ever have an issue with a batch of fabric, we know instantly– regardless of whether we're on the factory floor or not. If anyone wants to see what stage a specific item or project is up to, or check our stock system, they can do so instantly via a tablet computer. Whether a fabric is in the dye run, hitting the inspection line or the warehouse, we always know. This information is proving a major help in all areas of the business For instance, it is allowing the sales team to keep customers updated at all times.
Supplementary technologies are also adding detail to that real-time data. Using location trackers such as beacons, for example, we can see that everything is where it should be at any given time. Used in conjunction with QR codes affixed to each run, you can also locate any errant material quickly.
Staged investment is possible
Deploying technology does cost money, there is no escaping that. But it doesn't have to be a big bang investment. Smart manufacturing is not about picking one miracle solution that does everything. Nor should it mean having to make massive changes that uproot your entire workforce. Instead, by investing in a couple of affordable solutions that work in tangent together, you can start to transform the factory floor in an evolutional fashion, enabling everyone from technical managers to sales staff to work leaner, smarter and happier.
We're happy to admit that after looking all over the world for a new place to build a new factory in recent years, we've committed to investing right here in the UK. And a large part of that decision is down to the technological solutions available here which counter-balances the availability of cheaper labour costs elsewhere in the world.
Manufacturing has not always been easy in the UK. You only have to look at the fact that, although we have the fifth largest economy in the world, we're 11th when it comes to national manufacturing output. But we firmly believe that if more UK manufacturers can embrace smart manufacturing that ratio can change.  
By Simon Hiles, IT manager at Carrington