Epicor: Why connectivity is key for UK manufacturing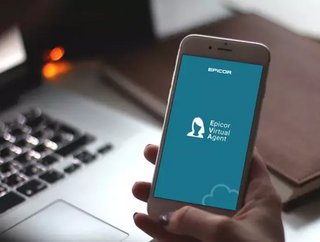 Epicor is helping UK manufacturers overcome the challenges of Brexit by achieving a connected enterprise through digital transformation. Epicor's roo...
Epicor is helping UK manufacturers overcome the challenges of Brexit by achieving a connected enterprise through digital transformation.
Epicor's roots go back to the early 70s when, in previous iterations, the company began developing software for job shop manufacturers. Fundamentally focused on delivering industry specific core solutions for manufacturing, Epicor was founded in 1999. Where there is a customer demand - typically with lower volume, higher value types of businesses - Epicor'soffering supports manufacturers of configure to order and made for demand products. 
Digital Transformation
Epicor's Regional VP for UK & Ireland, Mark Hughes, believes that the efficiencies technology can bring to manufacturers are critical and its where Epicor aims to be at the cutting edge with functionality. "Deployment methods, cloud, SaaS, all of these things are becoming more relevant," he says."Whether we call it Industry 4.0, the Internet of Things or simply connectivity, it's about taking technology and really enabling a business to get value out of that. The big thing we're seeing at the moment is interoperability between the shop floor and supply chain. The ability to take data from anywhere in your extended enterprise, and turn that into something that helps you react quicker and satisfy more customers by making better decisions."
Hughes warns against the dangers of being seduced by the latest "shiny new things" which can create an unwanted layer of complexity rather than adding real value. He advises: "Whatever ERP product you're using has to fundamentally behave in a way that your business does. Increasingly, a younger workforce expect tools and systems to behave in the way we're accustomed to with apps on smartphones. It's that user experience approach we're adopting at Epicor. Achieving user adoption and making the tools easy to use is critical, and technology aids that."
The challenge for widespread digital transformation in the manufacturing industries, from automotive to food & beverage, is a deeper one than that faced by service industries with a virtual business model. "Manufacturing tends to have a shop floor with tools and machinery," notes Hughes. "It's why these customers are more comfortable with physical servers and are less driven to move to the cloud. Hence the need to offer choice with hybrid solutions that can start on premise and move to the cloud where required."
Hughes sees the hybrid-type model offering flexible solutions for manufacturers. "You can do real-time data capture physically on the shop floor, analyse it and at the same time that data can be passed up into the Azure cloud. Combining this with other data being processed means another level of analysis can be achieved. It's not only hybrid in terms of taking particular pieces of capability or functionality, and choosing where they sit, but it's actually about levels and layers within what you do, and using that differently." Epicor's customers are embracing this approach. Dutch fine metalworking company Boers utilises a shop floor where every piece of equipment is IoT enabled (see video) and drone are even used for stocktaking. 
Elsewhere, London Electric Vehicles (formerly known as black cab company London Taxi) is another Epicor customer in the throes of business transformation by applying technology to the manufacture of its new, cleaner vehicles. Ultimately, whether its fully connected or mechanical sensors used for local analysis, Hughes believes it's all about what adds value giving companies the opportunity to do more for less and de-risk.
Read the latest issue of Manufacturing Global here
Brexit
Preparing for risk is a big focus for UK manufacturers operating under the looming spectre of Brexit. "Uncertainty always offers opportunity if you're geared up to take it," says Hughes. "Looking at the two different sides of our business… For food manufacturers there's a great opportunity to embrace the made in Britain concept. We've got some very successful customers, such as Ian Macleod whisky distillers, doing just that and sourcing local ingredients to make unique local products." 
It's a different story for companies reliant on extended supply chains across borders. "They've got huge problems to overcome," reckons Hughes. "Whatever happens after October 31st transporting across borders will be a real challenge. We're seeing customers stockpiling raw materials and components. From a systems perspective, being able to identify and declare origins of goods, whether it's a hard or soft Brexit, is going to lead to the necessity to be able to provide a lot more information about how goods have been created. Many Epicor customers are familiar with offering high levels of traceability throughout their products, whether that's serial numbers of electronic components or down to what field a potato was grown in that ended up in a bag of crisps. The ability to quickly adapt to changing reporting requirements is going to be critical." Allied to this, growing issues with the movement and reduced availability of labour is having an impact that is changing the way companies do business. "Going forward it's important for Epicor that anybody we choose to work or partner with has a similar global model," says Hughes who believes that spread of capabilities maintaining the ability to service customers will be vital.
Trends
Many UK manufacturers have excelled when it comes to design and prototyping at the front end, but Hughes believes there's an opportunity to improve production processes via automation. "How do we join the two up?" customers are asking Hughes. "A lot of them are also looking to get technology across the supply chain, making it more robust with much better levels of communication and visibility." Hughes also notes the prevalence of the "Amazon effect" in B2B leading to customers demanding reduced lead times even with configure to order custom products. "It's why many of our clients are looking for technology to help them make better predictions about what their customers are going to want so they can satisfy demand quicker."
Hughes highlights that the UK has been relatively slow to adopt technologies such as automation. "There is catching up to do across the board to keep up with industries like aerospace and automotive…" He believes the best progress can be achieved with automation in bite sized chunks. "For some of our customers, that's as simple as putting mechanical sensors on devices to count the number of cycles a machine goes through to then start looking at simple automated handling. For others, that's right through to the use of fully automated cobots."
Hughes speaks to UK customers building new factories with connectivity in mind from the outset. "They're thinking about which areas, from IoT to automation, that will make them more efficient and add real value going forward," he says. Meanwhile, Epicor is doing its part to encourage collaboration on these key issues facing manufacturers by inviting customers to participate on advisory boards which will shape the future of their products, and the industry itself. "Some weeks I'm visiting five different UK manufacturers," reveals Hughes. "We're seeing them go through significant business transformation projects. To be able to bring my 25 years of experience in and around software for manufacturers, and share that knowledge to help them use technology to make their businesses future proof really excites me."