EU Automation: the best tech trends from 2020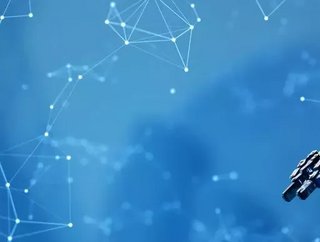 EU Automation discusses the best manufacturing technology trends from 2020...
Trend is generally defined in one of two ways. Firstly, it might refer to a general direction in which something is heading or developing. Alternatively, it might be seen as synonym for fashion. Here, John Young, APAC director at EU Automation, looks at some of the key manufacturing trends from 2020 and assesses which of these are mostly likely to play a more prominent role in 2021 and beyond.
Here to stay (at home)
By forcing businesses to facilitate remote working during lockdowns, the pandemic has encouraged a cultural shift. As the vaccine rolls out in 2021, don't expect companies to return to previous levels of onsite working. Aided by digital technologies, manufacturing has experienced some of the benefits of remote working and greater flexibility.
Teleoperation can take many forms, but one interesting growth area in 2020 has been remote controlled vehicles in industrial settings. For example, a forklift truck can be equipped with cameras and sensors and controlled remotely by a driver working at the desk from home. 
A helping robotic hand
Robot installations continue but the key growth area has been collaborative robots, or cobots. In comparison with more traditional industrial robots, cobots are smaller and are designed to be used safely alongside human workers. The uptake of this technology in metalworking and the automobile sector looks set to continue. Ford, for example, now uses cobots to install shock absorbers, freeing up human workers for more strategic tasks.
Much of this trend is in fact being driven by small and medium sized enterprises (SMEs). The size and startup costs of industrial robots shut out these companies from taking advantage of this area of automation. Cobots are small enough to be deployed in factories where space is at a premium and they require less initial investment, allowing businesses to increase their investment incrementally.
Smart learning about your suppliers
In a year where global value chains have faced unprecedented uncertainty, those companies that were quickest to embrace digital technologies in their supply chain management have braved the storm more readily. 
Machine learning algorithms and their use in predictive maintenance is not an entirely new phenomenon, but its application continues to grow. As a supplier of automation parts, one growth area that has stood out for me is the use of machine learning algorithms to analyze supplier behavior, predicting when to expect a part from a supplier based on past patterns. This can improve inventory management and cash flow.
Let's get personal
Increasing customization is being driven from both demand and supply side forces. On the demand side, customer behavior is showing preferences for greater levels of customization and personalization. The shift toward products-as-a-service business models and the ability to access and analyze large volumes of data about customer behavior is allowing manufacturers to understand this demand better.
On the supply side, there are many technological innovations that are allowing nimble manufacturers to incorporate greater customization. For example, ABB has implemented a manufacturing facility that revolves around cells of automation, in contrast to the traditional, linear production line. Instead, robots move from station to station for higher levels of customization.
Intelligence on the edge
Edge computing involves locating computer processing of data as close to the source of the data as possible. According to research by Gartner, around ten percent of enterprise-generated data is created and processed outside of traditional centralized data centers or the cloud. It is estimated that this figure will rise to by the middle of this decade. 
Deployed intelligently as part of a blended or hybrid data architecture, edge computing can enhance predictive maintenance capabilities. For example, smart sensors deployed on industrial motors and pumps can enhance monitoring in real-time, alerting plant managers when it is time to contact a reliable like EU Automation. By locating the AI in the sensor itself, manufacturers save on cloud subscription services, enhance their cyber security and protect their operations from power outages.
5G rolls out and rolls on
5G is being rolled out, but its full potential will continue to roll on as it enables more and more manufacturers to transition to Industry 4.0 and the Industrial Internet of Things. 5G, one hundred times faster than 4G, is not just a trend in itself, but a key enabler of many other technological innovations and something that will profoundly impact manufacturing over the next decade.
Here in Singapore, an interesting early application is a project involving IBM, Samsung Electronics, Singaporean telecommunications company M1 and Singapore's Infocomm Media Development Authority. The collaboration is designed to pilot 5G manufacturing use cases, as part of the country's Smart Nation Initiative.
To give just one example from this project, 5G is facilitating the use of augmented reality (AR) for factory field engineers carrying out preventive maintenance. Without the speed of 5G, these engineers would lose hours of productivity in downloading the right AR model or require several technicians on site to resolve an issue that could be tackled remotely. 
Fashion trends come and go but some trends are here to stay. 2020 has seen the increasing use of many technological innovations in manufacturing that will become increasingly prominent over the next few years. From 5G to cobots, companies large and small across the APAC region are leading the world in their adoption of Industry 4.0 and automation technology. 
For more information on manufacturing topics - please take a look at the latest edition of