The evolution of 3D printing in manufacturing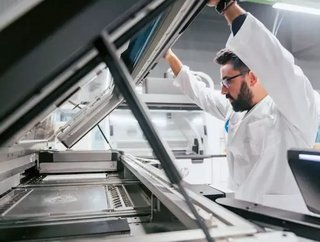 Paul Benning, Chief Technologist at3D Print HP Inc. discusses the current technology trends within the manufacturing industry relating to 3D printing...
Paul Benning, Chief Technologist at 3D Print HP Inc. discusses the current technology trends within the manufacturing industry relating to 3D printing.
What is 3D printing?
3D printing is a manufacturing process that produces objects in accordance to a 3D digital model. By using a 3D printer and adding material layer by layer, such as plastics and metals, complex objects can be produced both rapidly and at low cost, in short runs or as one-of-a-kind parts. HP Multi Jet Fusion 3D technology enables customers to produce complex parts with controllable physical and functional properties at each point and provides speed, quality and strength throughout the manufacturing process for a range of industries and applications.
How has 3D printing evolved over the years?
We're on the cusp of the 4th Industrial Revolution, where physical and digital technologies will radically alter how companies conceive, design, produce, distribute and repair nearly everything. The increased global demand for sustainable solutions and customised products has resulted in a surge in demand for 3D-printed parts and products. Technological innovations in the field have halved costs while delivering twice the performance. As the 3D printing sector moves beyond prototyping, use of this technology, particularly in supply chains, is becoming increasingly widespread. 
In 2018, HP launched Metal Jet technology, the world's most advanced 3D printing technology for the high-volume manufacturing of production-grade metal parts. It delivers mechanically functional final parts with up to 50x more productivity than other 3D printing methods, and at significantly lower cost compared to other binder jetting systems. 
As we see more customers scale for production and further collaboration through a growing ecosystem of partners, the possibilities are growing for a new era of manufacturing. 
What are the current trends in 3D printing? 
A trend we'll see is the accelerated impact of digital manufacturing take hold in the form of production applications, particularly across the automotive, industrial and medical sectors. In the auto sector, we've seen an increased focus on developing production-grade materials for auto applications as 3D printing gravitates from prototyping to full production of final parts and products. Additionally, as new platforms such as electric vehicles enter mass production, HP Metal Jet is expected to be leveraged for applications such as the light weighting of fully safety-certified metal parts. Industrial 3D manufacturing also enables the automotive industry to produce applications in new ways that were previously impossible, along with the ability to design application-specific parts for individual systems or models.
What innovative technology have you seen being used with 3D printing?
One really powerful example of 3D printing we've seen in the last few weeks is how 3D suppliers and digital manufacturers are coming together to help produce vital applications to help fight COVID-19. HP and its global network of partners and customers are printing crucial parts such as ventilator valves, face mask adjusters and hands-free door handles - for local hospitals and healthcare providers around the world. 
Beyond how 3D is supporting the current situation at hand, we've seen myriad ways that the technology has been used – everything from customised prosthetic limbs, to parts that are used in cars, to invisible braces helping people to achieve their desired smile. 
With industries facing increased customer centricity when it comes to the services they provide, how can 3D printing help to drive customer centricity?
One of the major benefits of 3D printing is the ability to customise products and parts fully for the end user. This may be in the form of design preference, or it could serve a more practical purpose such as improving the fit or usability of a product. For example, 3D printing makes it easy to customize prosthetic limbs and shortens the production time from weeks to days, and it can deliver custom-fitted and individualized footwear, including insoles, through innovative 3D scanning, dynamic gait analysis and manufacturing technologies.
How can 3D printing make manufacturing more agile? 
By allowing consumers to dictate demand, 3D printing lends itself to increased supply chain mobility, flexibility and adaptability, therefore reducing costs and waste. Companies no longer have to predict consumer demand by gambling on how much of a product they will sell; 3D printing ensures the infinite flexibility as they are able to print what they need.
SEE ALSO:
3D printing also allows manufacturers to prototype more successfully, as they can print a new model/part with every advancement or amendment of the design, through a simple tweak on the software, printed instantly. Thus, saving time and money rather than if they had to produce new moulds each time. 
3D printing also allows for incredible volumes to be produced in a short time frame. HP customer SmileDirectClub uses Mult Jet Fusion 3D printing solutions to produce more than 50,000 personalised moulds each day, and anticipates printing nearly 20 million mouth molds over the next 12 months alone. 
In 2018, more than 10 million parts were produced using HP Multi Jet Fusion technology worldwide. 
How can 3D printing benefit the manufacturing industry?
3D printing completely reinvents the way things are conceived, designed, produced and distributed, significantly lowering development and production costs, immensely simplifying logistics, and lowering carbon footprint. It holds great potential to revolutionise supply chains, and we are beginning to see an increase in the number of companies who turn to this form of manufacturing in order to stay competitive and create products faster. 
3D printing will be the catalyst for significant shifts within the global manufacturing sector, and leaders will be defined by their ability to harness its full disruptive power. In a fully digital future, the production of goods will be driven closer to the consumer, democratizing manufacturing on a worldwide scale and allowing products to be mass-customized.by traditional processes, designers will be free to create entirely new categories of products, as the line between ideas and physical reality erodes. And manufacturers, no longer tethered to overseas factories, will shorten supply chains with a newfound ability to custom-produce anything, anywhere. 
What are the challenges of 3D printing?
The most significant hurdle is the change of mindset. It is crucial to think about designing for 3D from the first stages of product development, to think about the wider implications of how development is staged to full scale production, and how supply chains can be further optimized. There are deep, engrained sense of limits and hurdles for those who have worked decades in traditional manufacturing. With 3D manufacturing, there is almost a re-learning process that needs to take place – the vast majority those limits no longer apply. The design possibilities are limitless.  And, of course, there are new skills that must be developed to fully leverage these possibilities. For engineers, new elements of the design process will be introduced into their roles where they will need to learn the mechanics of 3D printing to become experts in the processes and best support operational functions during production.
What applications of 3D printing have you seen within the industry?
3D printing is being used in a variety of industries including automotive, manufacturing, healthcare and consumer goods. Alongside the incredible efforts to help support the COVID-19 pandemic, I've also seen some fantastic applications in the commercial sector. 3D printing is being used by major car manufacturers to produce gear sticks and safety gloves, fashion designers are producing 3D printed handbags and shoes and companies are printing custom foot insoles with just a scan of a patient's foot. The possibilities really are endless and I'm looking forward to seeing what comes out of the industry over the next few years. 
The work being done by Jaguar Land Rover as they advance EV development, or Vestas VBIC, the largest provider of wind turbines in the world, are significant examples of how 3D printing is enabling industries to move seamlessly from prototyping to production, with incredible flexibility to make improvements in near real time.
For more information on manufacturing topics - please take a look at the latest edition of Manufacturing Global.