EY and Nokia form alliance to unlock the power 5G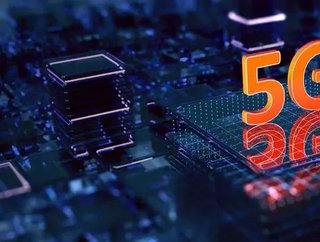 EY has formed an alliance with Nokia to help organisations unlock the power of 5G and accelerate digital transformation in their operations...
Forming a strategic alliance, EY and Nokia will help enterprises and communication service providers (CSPs) accelerate both their digital transformations and business transformations. 
The strategic alliance - which will be rolled out to other EY member firms around the world - will also help organisations to unlock the value that private wireless and 5G can provide, as well as support enterprises maintain resiliency beyond COVID-19.
The rise in 5G
As the demand for connectivity grows with the increase in remote working and use of emerging technologies (IoT, Industry 4.0, connected products and advanced mobility), a recent EY research, identified that 69 per cent of organisations are currently investing or planning to invest in 5G. 
"The impact of 5G across industries is a growing priority for EY clients undergoing digital and business transformation, as new use cases become a critical focus looking beyond this period of crisis. Nokia's leading capabilities in private wireless and 5G deployment complement the EY strategic alliance ecosystem in this evolving landscape. The alliance with Nokia helps deliver end-to-end solutions to address clients' most pressing challenges as they respond to dramatic shifts in market dynamics and strive to accelerate growth and productivity gains," said Greg Cudahy, EY Global Technology, Media & Entertainment and Telecoms Leader.
"Together with EY people, we will bring leading, high-performance, and secure network solutions for operators and industrial players around the world, and the experience required to develop innovative business models and 5G use-cases for enterprises. This means an acceleration of the digital transformation journey for customers as they seek to reinvent themselves in a post-pandemic world," added Raghav Sahgal, President of Cloud and Network Services, Nokia.
EY and Nokia's alliance
As part of the alliance, EY and Nokia will securely connect equipment and processes across the supply chain by helping enterprises to create customer trust, achieve return on investment, rethink operational processes and evaluate complex regulatory requirements.
The alliance will focus on three key areas:
Fueling digital transformation for manufacturing, energy and operations across industries 
Building cybersecurity and digital trust by protecting telcos', service providers' and enterprise clients' core operations, as well as manage security challenges 
Accelerate digital transformation for CSPs across their entire life cycle to drive growth and efficiency 
For more information on manufacturing topics - please take a look at the latest edition of