Factory of the Future: Manufacturing SME Spotlight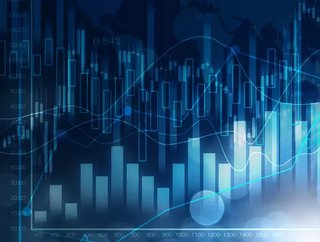 Manufacturing Global takes a look at the latest funding rounds secured by startups and SME companies in the manufacturing industry 
MachineMetrics
Industrial data startup - MachineMetrics - has raised US$20mn in a Series B funding round. Harnessing autonomous mining the company elevates manufacturing performance and will use the funding to scale its platform globally, democratising access to machine insights that power manufacturing operations.
With manufacturers averaging at 24% for machine utilisation rate, MachineMetrics aims to improve manufacturing productivity without adding more machines. Harnessing IoT, MachineMetrics' solution automates the collection of data from manufacturing equipment, delivering actionable insights to reduce waste and optimise shop floor productivity. 
"Manufacturing is on the brink of a digital renaissance. The intersection of software, big data and physical machinery is the next frontier for manufacturing and a proven solution for overcoming the production and labour shortages we are experiencing right now," said Bill Bither, co-founder and CEO of MachineMetrics. 
"Today's industrial machines are inefficient because they require significant human intervention to operate. MachineMetrics makes it easy to harness data from these machines and lays the foundation for the factory of the future where machines operate autonomously and with predictability."
The funding round was led by Teradyne, with participation from Ridgeline Ventures, Tola Capital and Hyperplane.
Triax Technologies
Leading IoT solutions provider that connects construction, energy, manufacturing and industrial worksites - Triax Technologies - has raised US$12.5mn in a Series A funding round. 
As the demand and investment in IoT technology grow, Triax Technologies' raised funding will be used to grow its team and scale its solutions globally to improve worker safety and drive operational efficiency. 
Triax Technologies' suite of solutions helps to digitally transform worksites, providing data insights and preventative alerts to improve safety and efficiency. 
"Our mission is to provide IoT technology and data insights that help companies change the way they work to keep workers safer and worksites more efficient," said Robert Costantini, CEO of Triax. 
"By working closely with innovative customers, we have demonstrated the ability to service large-scale operations with robust and scalable technology, and to serve as a trusted partner in their digital transformation initiatives. The funding, which validates our position in the market, will accelerate our efforts to bring data-driven technology to worksites around the world."
The funding round was led by McRock Capital, with participation from Connecticut Innovations and other existing shareholders.
Claroty
Industrial cybersecurity company - Claroty - secures US$140mn in a Series D funding round. It is said that the latest funding round has resulted in a company valuation of US$1bn. 
Following the events of 2020, there has been a clear shift in the frequency and impact of cyberattacks against an organisation, as a result of this and the technological changes happening in the industry, Claroty is looking to expand into additional verticals. 
"I want to expand into new areas and sectors. We are currently in the food and beverage, medicine and auto industries, but I want to expand into transport, managing industrial facilities, the world of government, as well as enter additional regions like Japan. We will take our product to the next level and will protect everything we can connect to," said Yaniv Vardi, CEO, Claroty.
Led by Bessemer Venture Partners' Century II and 40 North, others that participated in the funding round included LG, I Squared Capital's ISQ Global InfraTech Fund, Rockwell Automation, Siemens, and Schneider Electric.
Northvolt
Northvolt secures US$2.75bn in private placement. Northvolt plans to use the funding to finance battery cell production capacity and research and development efforts in order to meet the increasing demand for the transition to decarbonised electric solutions. 
"This is a new European industry in the making and it will require significant investments over the coming decade. It is encouraging to see that the investor community has identified the opportunity early, and we hope to see more investments throughout the value chain over the coming years," said Alexander Hartman, CFO of Northvolt.
The funding round was co-led by AP funds 1-4 nad OMERS, with participation from Goldman Sachs, Volkswagen Group and many others.