Ford calls for more electric vehicle charging infrastructure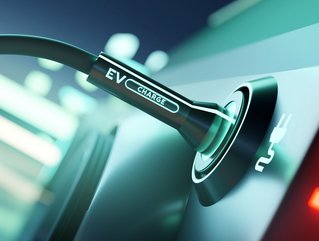 Ford has appealed to the European Union to set a deadline for more electric vehicle charging infrastructure to help Europe reach net zero emissions by 2050
Ford of Europe is racing down the zero emissions road, with news that by 2024, the company will offer customers seven, electric and fully-connected vehicles.
But in order for customers to enjoy their new ride, infrastructure needs to be in place for EVs to remain on the road.
Ford has sent a letter to EU legislators, encouraging them to remove fossil fuel burning vehicles from the road by 2050, in order for Europe to achieve net zero emissions. This will include more electric vehicle charging points available to the public.
Ford's European Sustainability Digest 2022
All of the electricity sourced at Ford's manufacturing sites in Europe is already 100% renewable. Over the past year, Ford of Europe has begun a range of new initiatives to create a more sustainable future. These have been outlined in the European Sustainability Digest 2022:
Ford is striding towards carbon neutrality across its European facilities, logistics and suppliers by 2035
A US$2bn investment in the production of electric vehicles in Cologne, Germany, is expected to manufacture 1.2mn vehicles in six years, which will help to bring more electric vehicles to customers in Europe
1,000 charging stations will be added in Ford's European sites by 2023
Ford of Europe will establish industry standards for data-sharing between partners and the assessment of sustainability of production sites, to help it lower emissions.
Electric vehicle charging infrastructure will help Ford reach zero emission
Ford believes that freedom of movement can work alongside caring for the planet.
"We are targeting all Ford vehicles to be zero emission by 2035," said Stuart Rowley, Chair of Ford Europe. "To successfully achieve this, EU policymakers must also establish mandatory national targets for a seamless electric charging infrastructure that lives up to the growing demand for electric vehicles, and will empower European consumers and businesses to take full advantage of living in a digital world."