Foxconns Big Data Strategy Remains on Course for 2020 Transformation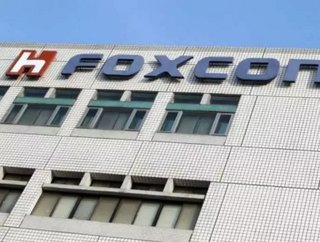 Foxconn has stepped up its big data strategy in recent months as more and more information comes to light regarding its 2020 transformation target.The l...
Foxconn has stepped up its big data strategy in recent months as more and more information comes to light regarding its 2020 transformation target.
The latest announcements have comprised a partnership with China's leading telecom data company, 21 Vianet Group.
Meanwhile, the core regions of focus, both in China and Taiwan have also come to light as Hon Hai Precision Industry's overall goal of becoming a machine-to-machine (M2M) manufacturer and data firm begins to take shape.
Despite being the world's largest electronics manufacturing services provider, infamous for being the engineering drive being the likes of the Apple iPhone and iPad as well as Amazon's Kindle, CEO, Terry Gou has long indicated that enhancing the organisation's big data influence will be pivotal to its future.
The year 2020 is the deadline for the completed transformation, and the company hopes that the overhaul will help to alleviate the pressure from its slowly dwindling contract manufacturing operations.
Killing two birds with one progressive stone, Gou is positive that the move will naturally coincide with the general trend of more extensive cloud-end applications coming to the fore in the future, across numerous industries, making a market-leading big data presence a much more sustainable prospect of business over the next decade.
"We now only need 15 minutes to complete the design for a mould by having customers, suppliers, and design and manufacturing units discuss the blueprint via cloud-end connections simultaneously, a far cry from around one week in the past," said Gou in a recent interview.
As part of the transformation, Foxconn will design containerised data centres, fully equipped with photovoltaic panels to produce renewable energy generation capabilities, while inevitably speeding up dramatically its deployment of IT infrastructure.
April's announcement that the company would be joining forces with 21Vianet has perhaps provided the most significant step towards its aim so far though, assigning them with the task of building its data centres.
Initially, a new-generation data centre will be launched focusing on business from Tianjin, Shenzhen and Guiyang in China, as well as Kaohsuing in Taiwan.
The state-of-the-art modern data centre is anticipated to not only carry Hon Hai towards its overall goal, but consequently double its revenue to NT$10 trillion over the next 10 years.
Based in Beijing, 21Vianet should prove to be the perfect bridge between Foxconn's HQ in Taiwan and its key target markets in China; the former optimising its expertise in data centre construction and its presence in China's cloud network, and the latter contributing its global equipment manufacturing capabilities to also aid with 21Vianet's supply of products.
"This partnership will further enhance the technical capabilities of 21Vianet's self-built data centres in terms of speed and scale, and help the Company remain ahead of the growing demand for data centres and cloud services in China and abroad," the company said in an announcement.
Alongside its main Provinces of interest in China, Tianjin and Shenzhen, the new Guiyang zone within Guizhou province is perhaps the most intriguing, with its own goals coinciding with those of Foxconn resulting in a collaborative push towards enhanced prosperity by 2020.
This consists of a green-tunnel data centre and R&D hub costing US$35 million and epitomising the province's identification of big data as a way to boost its economy.
As one of the least developed regions in that respect, its affiliation with the likes of Foxconn and 21Vianet - who were both on hand at a promotional event in Beijing recently alongside Guizhou representatives - could potentially bring the region in line with the rest of the country's GDP in just six years.
"Big data industry is a big opportunity for us to add jobs, build new economic boosters and build a technology-strong Guizhou," said Chen Min'er, governor of Guizhou in relation to the partnership.
"We hope the data analytical business will help lift people's personal income in the coming years."
Wu Hequan, a member of the Chinese Academy of Engineering, added: "Guizhou is betting on big data bringing the region more lower-stream businesses and services that are important for its development. It is possible for the region to leapfrog, economically taking advantage of big data industry."
Foxconn's own 2020 vision will be pivotal to the success of the Guiyang zone, and it is these complementary synergies and mutually beneficial relationships which will undoubtedly work in the company's favour as it edges nearer to the deadline.
Gou has unveiled his 'roadmap' from this point onwards and Hon Hai's transition to becoming a M2M, big data-focused manufacturing company is already ahead of schedule.
This, combined with the promise that internal skills development will also be preferred to automation and staff layoffs has also won the company a lot of positive press, which both it, and China, will be all too happy to promote as its big data drive enters the business end towards completion.