Global channel program: 3 challenges for manufacturers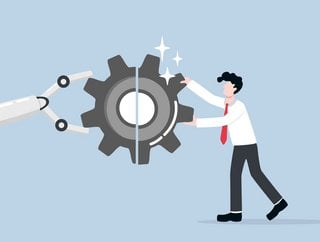 Through PRM, global manufacturers are more effectively managing and growing their partner communities
Discover three of the most common challenges facing manufacturers looking to grow a global channel program of strategic partners
To be successful in the manufacturing industry, organisations rely on a team of digital partners, technology partners, systems integrators, distributors, and strategic alliance partners. However, as these grow and expand organisations face the risk of messages being diluted, distributors not being up to speed and compromised customer satisfaction.
Three common challenges when growing a global channel program
1. Knowledge sharing: As organisations grow so does the inventory of products, it is vital to have an extensive catalogue of products for a properly trained partner. Those that don't fully understand the features and functions of complex products will struggle to build customer relationships and close sales.
2. Supporting global growth: Growing regionally and internationally as a business offers great opportunities for manufacturers, however, it requires regionalisation and globalisation of go-to-market strategies, marketing collateral, training materials, and sales enablement tools.
3. Performance overview: For many manufacturers, reporting results requires pulling together various sources of information from spreadsheets and CRM systems, a time-consuming task that doesn't allow easy trend spotting or the ability to address potential issues before they have a negative impact.
Managing a Global Ecosystem through partner relationship management (PRM)
Speaking with Anthony D'Angelo, Vice President, Zift Solutions, he breaks down how manufacturers can manage a global ecosystem with partner relationship management (PRM).
"Recognising the huge potential to seize more opportunities through channel partners often leads manufacturers to rely on a partner relationship management (PRM) platform," explains D'Angelo, who details the benefits of a PRM system for manufacturers.
Quickly onboarding new distributors
Facilitating online training
Sending targeted messages
Aligning marketing and sales campaign
Supporting co-branding
Creating new assets
Incentivizing partners
Measuring performance
Establishing a feedback loop
"As the global competitive landscape continues to shift, manufacturers need to foster strong relationships with distributors. While CRM systems can handle part of the task, they're limited in their ability to fully onboard and engage partners to amplify marketing messages and accelerate success. Today, through PRM, global manufacturers are more effectively managing and growing their partner communities, creating new opportunities and using campaign and partner performance data to determine the best route to market," D'Angelo concludes.
******
For more insights into the world of manufacturing read the latest edition of Manufacturing Digital and be sure to follow us on LinkedIn & Twitter.
Other magazines that may be of interest: Procurement Magazine, Supply Chain Digital
******
BizClik is a global provider of B2B digital media platforms, for leaders across: Sustainability; Procurement & Supply Chain; Technology & AI; Cyber; FinTech & InsurTech; Manufacturing; Mining; Energy; EV, Construction; Healthcare; and Food. Based in London, Dubai, and New York, Bizclik offers services including content creation, advertising & sponsorship solutions, webinars & events.