Google's Visual Inspection AI Helps Eliminate Defects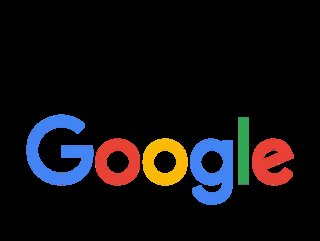 Google's first manufacturing-specific platform will automate product inspections to reduce the cost of human error
Google just announced the launch of its Visual Inspection AI, a Google Cloud Platform (GCP) that will help manufacturers and consumer goods companies cut down on defects. Defects cost manufacturers billions of dollars each year, eating up 15% to 20% of overall sales revenue. Furthermore, 23% of all unexpected manufacturing downtime costs result from human error. Yet according to McKinsey and the World Economic Forum, Industry 4.0—the automation of manufacturing processes—could create US$3.7tn of value in 2025. 
How Does Google's AI Work? 
As Dominik Wee, GCP's managing director of manufacturing and industrial operations, explained, Google's Visual Inspection solution will tackle two use cases: detecting cosmetic defects and inspecting product assembly. 'We're seeing a lot more demand, and I think it's because we're getting to a point where AI is becoming really widespread', she said. Now, with the help of computer vision technology, line managers can correct defects prior to shipping products—which will improve output, increase yields, and slash return costs.
Which Companies Will Compete?  
To no one's surprise, Amazon is also pioneering manufacturing vision technology. After all, it's now a massive market. Oxford Economics expects China to automate 12.5 million manufacturing jobs, and McKinsey and Co. expect the US to follow suit, automating at least 30% of its manufacturing jobs in the near future. 
To keep up, Amazon launched its Lookout for Vision solution, which in many ways mirrors Google's version. It analyses images for defects, zeroes in on cracks and dents, and catches irregular colours and shapes. Several major organisations, such as GE Healthcare, Basler, and Dafgards, have already chosen Amazon's solution, and the company will no doubt expand further into the field. 
Yet Google will fight for its share of the market. Since GCP launched its Visual Inspection AI, Renault, Foxconn, and Kyocera have signed up for its services. In addition, Google's track record and influence in the tech industry may well sway some previous Amazon partners to follow suit. For those who want rapid results, Google's new programme is already well off the ground. Said Wee: 'Renault is already monitoring paint defects in real time'.
What Makes Google's Solution Stand Out? 
In contrast to general-purpose machine learning platforms, GCP's Visual Inspection AI is efficient and effective. It's able to build models with 300 times fewer human-labelled images—sometimes as few as 10. Additionally, machine learning will increase the platform's accuracy over time. This will help manufacturers optimise their supply chains, mitigate quality risks, and manage product inventories. 'It basically gives you ease of deployment and the peace of mind to be able to run it on the shop floor', Wee explained. 
And there's no time like the present. In a 2020 PricewaterhouseCoopers survey, manufacturing companies reported that over the next five years, they expect digital transformation to make their operations markedly more efficient. In this, as in many recent tech initiatives, Google intends to lead the charge. As Wee put it: 'We're trying to get the capability of AI at scale into the hands of manufacturers'.