Group14 Technologies launches first commercial-scale factory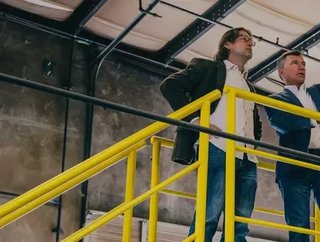 Group14 Technologies has launched its first commercial-scale manufacturing factory to onshore domestic battery supply chain in the United States (US...
Group14 Technologies - a global provider of silicon-carbon composite materials for lithium-ion markets - has launched its first commercial-scale manufacturing factory to onshore domestic battery supply chain in the United States (US).
The new Woodinville (Washington) factory
Group14 Technologies' new commercial-scale manufacturing factory will be 27,000 square foot, and located in Woodinville, Washington (US). 
The development of the new factory - the first of several planned sites to solidify its position as a global leader in advanced energy storage - will help Group14 Technologies meet the demands for higher performing lithium-silicon anode materials. The factory will also be home to a new research and development (R&D) centre and corporate offices.
Features of the factory
The commercial manufacturing factory will allow Group 14 Technologies to produce 120 tons a year of its lithium-silicon technology - SCC55™ - which can deliver up to 60% more energy density per volume than lithium-ion batteries.
"We leveraged our team's deep commercial manufacturing experience to prioritize process development and designing for cost from the beginning, which is key to scaling as rapidly as possible without sacrificing quality, performance and safety. The process to manufacture SCC55™ was designed from the start to be scaled quickly and efficiently, an approach that has kept us on track to bring our technology online to help power consumer electronics, electric vehicles and more — immediately," said Rick Costantino, CTO of Group14 Technologies. 
Already delivering SCC55™ to the top consumer electronics and automotive manufacturers around the world by leveraging its international footprint in Asia.
What can SCC55™ provide the automotive industry
Those that are currently in the validation process of 82 Ah automotive batteries using SCC55™ combined with or in place of traditional battery anodes for electric vehicles (EVs), the latter - Group 14 Technologies reports - boosts an EV's range by 50% between charges at the pack level.
"We built our technology for real-world impact that enables cost parity with gas-powered vehicles while reducing global reliance on fossil fuels. This commercial factory is the first big step forward towards fulfilling our mission, and we're excited to play our part to ensure more equitable access to cleaner electric vehicles of all forms," added Rick Luebbe, CEO of Group14 Technologies. 
For more information on manufacturing topics - please take a look at the latest edition of