Has Daimler just knocked Tesla off its pedestal?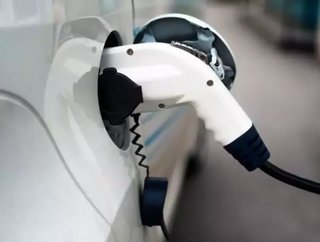 Tesla Motors might have it sights on building the its first gigafactory, the worlds biggest lithium-ion manufacturing and reprocessing facility to date...
Tesla Motors might have it sights on building the its first gigafactory, the world's biggest lithium-ion manufacturing and reprocessing facility to date, but a brand new contract between South Korean firm LG Chem and Daimler AG means that for now, Tesla won't be number one when it comes to manufacturing the most automotive-grade lithium-ion battery packs.
According to an official press release made on Tuesday by LG Chem, the firm has just been selected by Daimler AG as the supplier of lithium-ion battery cells for the next-generation 2017 Smart ForTwo electric car.
The current model year car — which retains the outgoing body style of the old 2014 model-year Smart ForTwo rather than the all-new body style of the 2015 gasoline-powered Smart ForTwo, offers an EPA-approved range of 68 miles per charge and an everyday 'achievable' range somewhere between 40 and 80 miles per charge, depending on the weather conditions and terrain.
Previous generations of the Smart ForTwo EV — previously called the Smart ForTwo ED — have been built with a variety of different battery pack technologies, ranging from 12 kilowatt-hour molten salt (sodium-nickel chloride) 'Zebra' batteries in the first-generation, limited production 2007 Smart ForTwo prototypes through to a 16.5 kilowatt-hour Tesla Motors lithium-ion battery pack in the second-generation 2009 Smart ForTwo and finally a more powerful, 17.6 kilowatt-hour lithium-ion battery from Daimler-owned subsidiary Deutsche ACCUmotive for the current 2012-2015 model year car.
Why move away from its own wholly-owned battery supplier? Well, while it might appear that way, we're suspecting that's not exactly the case. While Daimler will look to LG Chem for battery cells, we're suspecting the assembly of those cells into battery packs will still be carried out by Deutsche ACCUmotive.
Daimler, like many other automakers, has dramatically expanded its investment in lithium-ion battery manufacturing and plug-in vehicle development as a way to help it meet increasingly tough global fuel economy and emissions standards. With multiple plug-in hybrid models planned across its various brands — ranging from high-end cars like the Mercedes-Benz S-Class plug-in hybrid luxury sedan through to more mainstream models like the Smart For Two EV — Daimler's demand for battery packs is skyrocketing.
But while Daimler may be able to produce its own battery packs through Deutsche ACCUmotive, developing and producing the cells themselves is a costly and expensive business. As we discovered when visiting Nissan's own lithium-ion battery manufacturing facility in Sunderland, England last year, building battery packs from pre-assembled cells requires semi clean-room facilities. Producing the cells themselves requires the kind of clean-room practices and equipment normally reserved for the semiconductor industry.
LG Chem, as a leading battery manufacturer, already produces lithium-ion cells for thirteen different global automakers out of the top 20 global brands, including GM, Ford, Hyundai and Renault. It already has the expertise and the equipment to make battery cells at a far higher volume and lower cost than we're guessing Daimler could manage at the current time.
Although we're sure battery cost and volume was a deciding factor for the new partnership, we're also guessing that LG Chem's latest battery technology — which it promised last year would soon make a super energy-dense battery pack capable of providing at least 200 miles of range per charge.
Far more advanced than its previous battery technology, this wonder battery pack is likely to find itself into Chevrolet's upcoming 2017 Bolt electric car. We're sure it may find itself into other automaker's cars too, and Daimler could very well be at the top of the list.
That's because while the Smart ForTwo's compact dimensions and tall body are best suited to an electric rather than internal-combustion engine setup, its tiny frame means that space really is limited for an on-board battery pack.
The result? To date, the Smart ForTwo ED has remained very much a city car thanks to its limited battery capacity.
A super-compact, energy-dense battery pack built on LG Chem's next-generation technology could change that however, enabling perhaps a range in excess of 100 miles per charge.
Using such a pack could also explain why Daimler made the decision to delay the rollout of an electric model based on the all-new 2015 Smart ForTwo and Smart ForFour models as it would give LG Chem time to fully refine its next-gen battery technology ahead of mass production.
We also note too that the all-new platform on which the 2016 gasoline Smart range is built upon — and on which the 2017 Smart ForTwo EV will be based — has been jointly developed with the Renault-Nissan alliance.