Hitachi Vantara: adopting AI and analytics in manufacturing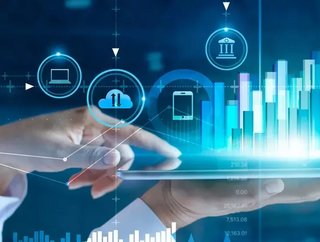 Wael Elrifai, VP of Big Data, IOT & AI at Hitachi Vantara discusses the use of AI and analytics in manufacturing...
What are the benefits of AI in manufacturing relating to analytics?
"Data and analytics have an enormous potential to modernise and transform manufacturing operations. It promises to remove some of the guesswork and intuition costing manufacturers a huge amount of money in unscheduled downtime.
I once visited a factory and was surprised by their maintenance procedure. They said they knew when changes need to be made because their control room started to shake. Believe it or not, that kind of reactive approach to maintenance is more common than you'd like to think.
Modern AI and machine learning techniques can allow manufacturers to work with real-time data to understand performance right down to individual components. That means rather than making judgements on an entire population of machines by looking at historical data to make average predictions, they can look at data from individual components to create more targeted maintenance schedules, avoid planned downtime associated with unnecessary maintenance and predict and pre-empt the kinds of problems that cause unplanned downtime. In short - lowering costs, increasing reliability and increasing profits with much less guesswork involved."
What are the challenges of AI?
"Many businesses hear all the talk about smart factories and Industry 4.0 and get intimidated. They steer clear of adding data analytics to their plants altogether and stick to their familiar ways. Just breaking away from the "we've always done it that way" mindset can be a challenge.
Even those companies that are dipping their toe in data analytics can be missing the trick. They often use techniques such as Weibull distribution, dealing in averages across large populations. Using historical data, they predict the life of an average unit or component, based on average stresses, average inputs and an average operating environment. Based on this data, the company builds a maintenance schedule for its entire population of devices. A consequence of this is a scheduled maintenance process for the entire fleet based on the average remaining useful life of the systems analysed – when, in reality, it's unlikely that many or even any devices or components are "average"."
What is the best strategy for driving the best business value from AI and analytics when it comes to analytics?
"My advice is: start small. Find one component in your plant that has costly scheduled maintenance, so you can build a business case to address the problem. Collect all the data available from across the business, assess it and find out where it lives. Then, answer two questions: can we predict failures accurately, and can we attribute the cause? Once you answer those questions, you're well on your way to improving operations in your organisation. A small pilot project can scale as needed when you want to solve more problems, reduce maintenance costs and increases productivity."
About Hitachi Vantara
Hitachi Vantara, a wholly-owned subsidiary of Hitachi, Ltd., guides our customers from what's now to what's next by solving their digital challenges. Working alongside each customer, we apply our unmatched industrial and digital capabilities to their data and applications to benefit both business and society. More than 80% of the Fortune 100 trust Hitachi Vantara to help them develop new revenue streams, unlock competitive advantages, lower costs, enhance customer experiences, and deliver social and environmental value.
For more information on manufacturing topics - please take a look at the latest edition of Manufacturing Global.