How 3D printing is redefining auto manufacturing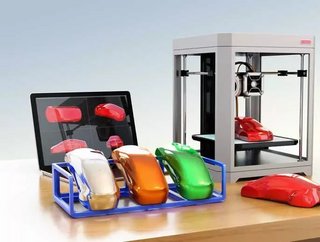 Now worth more than $5.1 billion, 3D printing has become one of today's most exciting – and talked about – technology-based industries. And this t...
Now worth more than $5.1 billion, 3D printing has become one of today's most exciting – and talked about – technology-based industries. And this technology is more than just buzz. While desktop 3D printers have become more commonplace, industrial 3D printing is just now becoming more prevalent and opening up new opportunities within more traditional manufacturing spheres, including the automotive industry.
For this industry alone, it's projected that 3D printing will be worth $1.1 billion by 2019, changing the way the space functions today. The emerging technology could have a significant impact on many facets within the industry, but especially after-sales service
Adopting new technologies like 3D printing will ultimately help increase revenue, profits and customer loyalty. Below, find three ways 3D printing is propelling the service supply chain and how manufacturers can adapt:
Service parts production
Manufacturers have long used 3D printing to create part prototypes. And with the continuous advances made to the technology – along with the introduction of advanced materials – manufacturers can now print parts in metal.
This advancement is a gamechanger for service, because it means manufacturers can use 3D printing to create actual replacement parts. Audi and other manufacturers have been investing in this category recently to figure out how 3D printing can fit into the modern supply chain to help improve efficiency.
Manufacturers must adopt new business practices and solutions that connect seamlessly with multiple arms in the organisation to manage 3D printing and the parts and products it is creating. There will always be inventory and ordering challenges that only an advanced solution can help solve, and manufacturers that continue with the status quo will unfortunately get left behind.
Service parts inventory management
As 3D printing technology continues to advance, it could have a major impact on service parts inventory management as we know it today. The service supply chain is more informed and data-heavy than ever, but under current conditions, products are still produced in bulk and often take weeks – or even months -- to come off the shelves.
Carrying costs represent about 25 percent of the inventory that's on the shelf. But what if manufacturers had the capability to only print the exact number of replacement parts needed? As 3D printing keeps evolving with more rapid production, this type of "print to order" could change the face of service parts inventory management. To succeed, manufacturers must adopt sophisticated service parts planning solutions that stay ahead of manufacturers' inventory management needs.
Logistics and field service
While it seems ideal, having parts in the right place at the right time can actually be a handful. And it's one of the larger financial outlays that a manufacturer has to keep in mind. In fact, transportation often accounts for 10 to 12 percent of a manufacturer's yearly budget. What's more, if a product isn't available at a dealership or parts store when a customer needs it, there's a good chance they'll go elsewhere next time they have a problem.
3D printing, however, stands to nullify this problem, as dealerships, parts stores and even field service teams may soon be able to 3D print parts on-site. While this may be in the more distant future, this could save companies time and money, and keep customers satisfied and loyal.
The automotive service supply chain is already in a state of change. With brands such as Tesla allowing customers to circumvent the conventional dealership model and work with the OEM – along with third-party vendors like Amazon making forays into the automotive aftermarket – automotive after-sales service is already much different than it was even just a few years ago. And as 3D printing continues to become a bigger piece of the pie, the space will continue to evolve. 
By Gill Devine, VP for Western Europe, Syncron