How IoT creates long-term value for manufacturers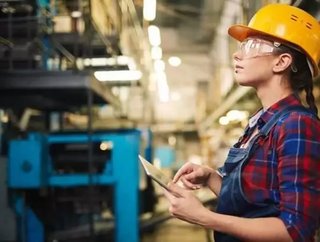 Mass production, increased efficiency, improved cost savings, and optimized bottom lines:those have been the hallmarks of success for the manufacturing...
Mass production, increased efficiency, improved cost savings, and optimized bottom lines: those have been the hallmarks of success for the manufacturing industry over the last few decades. But today, in our connected world, that's changing. It's no longer about delivering product at scale; instead, it's about creating value for the customer, and the Internet of Things (IoT) is playing a critical role in helping manufacturers and industrial businesses deliver that value. 
Think about it - the notion that all devices can be connected to the Internet and to each other ¾ from coffee makers to jet engines and their individual components ¾ has created tremendous opportunities for consumers. Why shouldn't it have that same positive effect on manufacturers and their customers?  
In particular, new, IoT-connected services put manufacturers in the role of a partner (not just a provider) to their customers. The ability to provide customers with real-time insights into their equipment and machinery is invaluable. These insights help manufacturers build genuine partnerships with their customers, as they're using up-to-the-minute information to address and solve problems in a meaningful and impactful way, whether that be equipment maintenance, workforce optimization, or machine uptime.
There is infinite possibility in knowing immediately when a problem arises and possessing deep knowledge around how to help a customer address the issue so that day-to-day processes aren't disrupted, wasting money, time and manpower. The manufacturing companies that adopt these ideas, adapt their business models accordingly, create the most value for their customers, and become trusted partners are the ones who will see the true success. Let's explore how this is coming to life today;
Several years ago (prior to the growth of cloud analytics), General Motors (GM) had been struggling with oil contamination in its plant cooling water, and was able to lean on its partner Quaker to solve the problem and save money. Quaker developed new testing methods to pinpoint where oil leaks may be at GM's plants. GM was then able to reduce oil waste, eliminate clogged water lines and decrease overall water usage. GM reported an annual savings of more than $800,000 thanks to Quaker's innovations. Taken further, the addition of cloud analytics and heightened connectivity through the IoT would mean additional, exponential savings for GM. Leveraging the IoT, Quaker could drill down to the components of each aspect of GM's plant process and, in real-time, see exactly what pieces weren't running optimally. With such a detailed understanding of the way GM's plant and related machines run, Quaker could make themselves an even more indispensable part of GM's business.
In fact, manufacturing leader Emerson is an example of just that. The company has created a host of products and capabilities that affords their customers a comprehensive process-improvement plan. Emerson's Pervasive Sensing Center, accounting for $13 million of a $27 million investment in new technology and infrastructure, has been put to use on Jurong Island in Singapore. The new technology allows for energy loss and equipment failure to be noticed in real-time, saving money and economizing manpower. Jurong Island has seen a savings of $150 million and sidestepped 450 kilotons of CO2 emissions. The benefits for the island are plenty, making Emerson a true solutions provider and an invaluable partner for the future.
Similarly, in the oil and gas industry, Emerson has developed upstream production monitoring and provides services to maximize plant efficiency for downstream and petrochemical sectors. This, of course, is due to Emerson's overarching dedication to research, data analysis, automation and newfound capabilities derived from IoT. In order to truly deliver, Emerson needed to know every inch of the customer's process, have clear communication and a thorough understanding of the technology and scope of capabilities in play. It's an all-inclusive data proposition that will undoubtedly make Emerson a complete value-add for its customers.
Manufacturing companies that want to follow Quaker or Emerson's lead in building partnerships, re-imagining their relationships and taking advantage of the opportunities presented by the emergence of the IoT can do so by building multi-disciplinary teams.  Because the IoT opens up so many new possibilities for delivering value to customers, a carefully selected team will provide a wide range of perspectives and expertise that, together, can conceptualize an overall strategy for the business on how best to capitalize on the IoT. Adoption of the IoT is moving at record speeds and new use cases, especially in the manufacturing sector, are being identified constantly.  The companies looking to grow with these changes need to embrace all sides of it – from business model adjustments to new talent development models, new customer engagement programs, etc. – to secure their places in the new industrial landscape.
Patrick Mascia is Industrial General Manager at Catalant Technologies, Inc, which provides global enterprises with software solutions to access business expertise on demand. Catalant has built a global network of more than 32,000 boutique firms, custom teams and independent experts, as well as best-in-class software tools for engaging and managing this market. A white paper Catalant released on the industrial IoT and subscription based models can be found here.