How manufacturing companies can navigate digital transformation in 2018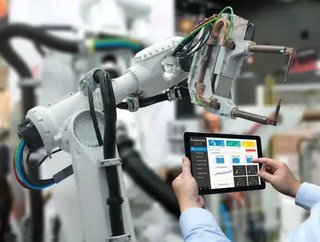 The UK manufacturing industry continues to grow from strength to strength, with last month's output at its highest in a decade. As the pressure to grow...
The UK manufacturing industry continues to grow from strength to strength, with last month's output at its highest in a decade. As the pressure to grow increases, manufacturing companies are going through digital transformation at a rapid pace. Many manufacturers are coming to terms with the surge of new technologies, however, GDPR legislation is sure to complicate matters. A recent YouGov survey of 300 manufacturing businesses found that only 3 out of 10 firms had started preparing for GDPR, suggesting that companies are not ensuring their digital transformation projects will be aligned with next month's regulations.
Here's a closer look at how your business can harness new manufacturing software this year:
Digital transformation: Syncing the shop floor with the back office
Not long ago, the manufacturing industry relied heavily on paperwork and lots of it. But with the advent of core business applications, the production process is benefitting from increased use of mobile devices and data driven IoT.
By moving processes such as supply chain management, over to a digital platform, the manufacturing industry's witnessed an enormous rise in manufacturers' accountability. For example, employers can now see who's carried out tasks and when, and all in real time. Software solutions like ERP and CRM help streamline these processes to ensure compliance, boost efficiency, reduce errors and ultimately, shorten the workflow. What's more, with a company's data is all stored in one system, CEOs and other key decision-makers can quickly access business intelligence analytics to increase product quality and reliability and view the bottom line.
Mobile working support
The transition to digital, to a real 'paperless system' allows manufacturers to take full advantage of the big, bold world of mobile. And that means access at any time, from anywhere. In a recent survey of senior decision-makers in UK manufacturing companies, 93 per cent said their company permitted mobile working, and they all believed it increased productivity. Unfortunately, 45 per cent of those surveyed also said they couldn't perform core business functions on a mobile app, suggesting that technology is one of the biggest obstacles when it comes to achieving total mobility. While traditional ERP and CRM systems have a legacy of being rigid and inflexible, they've quickly evolved in recent years, with the ability to support mobile devices and tablets.
There are numerous mobile tools already out there supported by ERP systems. Mobile application generators allow users to easily create customer apps so that users can work 'as usual' right from their mobile device. Today's factory engineers, for example, don't need to carry around tens of folders full of printed documents showing the status of a production part. Now, they can open plans from a mobile app and access all the data they need, in addition to automatically receiving change work orders and the latest information about product availability. Sales reps, field technicians and customer service reps, for example, must have easy and secure access to view and update data in their ERP system. Mobile ERP apps can improve customer service by providing field reps with the data they need while providing full transparency for better management control. Looking ahead, manufacturing companies who invest in this technology and lead the paperless charge, will pull ahead of the competition, in terms of productivity, revenue and reputation.
Accountability and GDPR
While many business processes do not involve the use of personal data, an increasing amount of shop floor and operational data is tracked by analytics and could be subject to incoming GDPR laws starting in May. Any company that has customers, suppliers, factories, or marketing activities in Europe will need to ensure they're compliant. And yet with less than 2 months to go, over a quarter of small manufacturing companies still hadn't started their preparations for GDPR, a worrying sign, given that the penalties for non-compliance are either 4 per cent of annual turnover, or €20 million, whichever is higher. Ideally, companies should communicate with their business software vendors, to ensure that the misuse of technology to collect people's data doesn't become the downfall of the manufacturing industry. Processing data, the right to be forgotten and obtaining consent will be the key pillars of any manufacturers' basic GDPR strategy.
These advancements in business focus technology make it a great time to be a manufacturer. Companies looking to take advantage of real time analytics to gain insights on productivity and customer behavior like never before, should enlist a business consultant to help them on their journey, in terms of choosing the right tools for the job, as well as navigating regulations.
Andres Richter is the CEO of Priority Software.