How technology is shaping a new era for the manufacturing workforce
By Nick Offin, Head of Sales, Marketing and Operations, Toshiba Northern Europe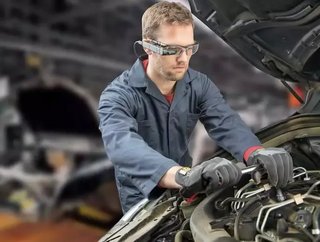 The manufacturing industry is poised to transform the way its employees work in the coming years, beneftting from technological advances taking place at...
The manufacturing industry is poised to transform the way its employees work in the coming years, beneftting from technological advances taking place at an unprecedented rate. In recent times, device advancements and the arrival of 4G and cloud have enabled organisations to transition to new levels of efficiency, but a new wave of technological innovations are set to drive this further. The manufacturing industry – with a significant proportion of field-based and frontline workers – is well-placed to be at the forefront of this trend. But what are the catalysts behind this new era of mobility, and where will it take the manufacturing sector?
5G creating a new era of mobility
The mainstream arrival of 5G will not only provide enhanced network speeds, but also greater capacity, both which should enable manufacturers to deliver new capabilities to their workforces. Through 5G, they will benefit from faster download and upload speeds, lower latency, and the ability to run greater capacity applications simultaneously – something particularly useful within a sector where heavy-duty machinery and complex software solutions are integral to product development and innovation.
But a subsequent impact of 5G – and where many organisations expect to see its true value – will be in its ability to serve as the foundations for greater IoT adoption in the enterprise. According to Ericsson's recent mobility report, the number of cellular IoT connections is expected to reach 4.1 billion by 2024, with the company highlighting how such connections will help companies "to address the diverse and evolving requirements across a wide range of use cases," one of which being manufacturing.
Through the looking glass of IoT
A recent Zebra survey found that 86% of organisations expect to increase their spending on IoT over the next couple of years. 5G, when combined with the arrival of mobile edge computing solutions, is creating an environment with the capacity, speed and data efficiency needed for widespread IoT adoption and innovation. As a result, we're already seeing wearable solutions – most notably smart glasses – begin to permeate the workplace. By tethering to a mobile edge computing solution which, through processing data at the edge reduces latency and operational strain on the network core, this new wave of IoT-based solutions can have a considerable impact on digitally transforming the manufacturing sector.
See also
Take, for example, workers on the manufacturing line in an assembly plant. Assisted Reality smart glasses can be used by employees to access and overlay highly-detailed specifications or instructions in real-time, ensuring greater manufacturing precision, reduced errors, and a more efficient overall process. Remote expertise can also be sought through collaboration tools, all while providing a hands-free experience so actions can be undertaken in real-time.
Securing the future
Of course, the rise of IoT brings with it data proliferation at an unprecedented scale, meaning the workforce of the future must be both educated about and protected against an increasingly diverse array of cyber-threats. SonicWall research, for example, revealed a 275% annual increase in the number of encrypted threats, as well as a 101.2% rise in the number of ransomware variants in 2017. And manufacturers are finding themselves in the firing line. An EEF report found 48% to have at some point been affected by a cyber-attack – half of which suffered financial loss or business disruption as a result. Again, mobile edge computing solutions can play an important role here – especially as IT leaders try to ensure security across an ever-extending network perimeter – by enabling data communication to be locally encrypted and translated to a communication protocol before being sent to the company's network core via the cloud.
Given the nature of the threat faced by the industry, it's no real surprise to see that 72% of IT decision makers within manufacturing regard data security as a key IT investment, according to Toshiba. Of course, field-based and frontline workers offer concerns in this respect, but equally the traditional office-based workers – whether in finance, sales or HR – are also potential weak links, especially as mobile and remote working continue to grow in popularity. To ensure the workforce remains protected, manufacturers need to educate their employees about implementing an authentication strategy as part of the businesses' IT infrastructure – including laptops which boast biometric features such as fingerprint sensors, and other deeper security solutions like mobile edge computing that can recognise cyber threats before they reach the network. 
Manufacturers are now entering an environment in which they are able to accumulate, analyse and act on data – itself collected in more diverse and convenient locations – and use that to create further competitive advantages and revenue streams. Within such an environment, the future workforce must strive to learn and embrace new skills and capabilities delivered by IoT solutions which can drive new levels of digital transformation across the sector.