IBM and Samsung new semiconductor innovation to save energy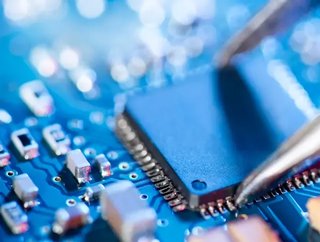 IBM and Samsung announce semiconductor innovation designed to save energy usage, from crypto mining to phone charging
Today, IBM and Samsung Electronics have jointly announced a huge development in semiconductor design, which will decrease energy usage by 85%. 
Through using a new vertical transistor architecture that demonstrates a path to scaling beyond nanosheet, and will minimise energy usage compared to a scaled fin field-effect transistor.
IBM was founded in 1911, New York, USA and has a revenue of US$73bn. South Korean electronics giant Samsung was founded in 1938 and has a revenue of US$200bn and the two companies have been partners for over 30 years.
Semiconductor research and development continues 
A worldwide shortage of semiconductors has reminded manufacturers across the world of the importance in chip research and development. 
The collaborative approach between IBM and Samsung will help the semiconductor industry create further improvements, such as:
Cell phone batteries which could last a whole week before needing to be charged

Semiconductor device scaling to continue beyond nanosheet

Cryptomining will have a smaller carbon footprint

Continued growth of Internet of Things (IoT) and edge devices with lower energy needs, will be able to operate in remote locations, such as spacecraft 
Manufacturing innovations to improve lives and support the environment 
"Today's technology announcement is about challenging convention and rethinking how we continue to advance society and deliver new innovations that improve life, business and reduce our environmental impact", Dr. Mukesh Khare, Vice President, Hybrid Cloud and Systems, IBM Research. "Given the constraints the industry is currently facing along multiple fronts, IBM and Samsung are demonstrating our commitment to joint innovation in semiconductor design and a shared pursuit of what we call 'hard tech.'"