Indian Electric Bike Manufacturer Challenges China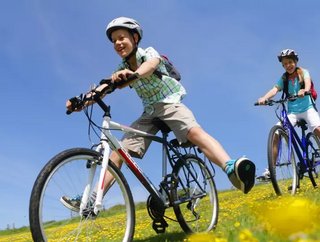 Hero International expands to European markets, seeking to take over an electric market projected to reach 15 million units by 2030
Hero Motors, the largest motorcycle manufacturer in the world, has shipped its first group of electric bicycles to Germany in an attempt to corner the European market. By 2025, the company aims to add  €300mn from its European sales to €200mn of mergers and acquisitions, totalling €500mn in net growth. Some global legacy manufacturers are setting ambitious electric goals—100% electric by 2040, 2050, and beyond—but Hero is taking action. 
'The first HNF branded bike built in India has landed on European shores', said Jeff Weiss, the CEO of Hero International. 'This is a big moment for the company. [It] demonstrates its ability to disrupt the [European] market'. 
Hero Cycles: What's Its Story? 
First of all, Hero International is the largest integrated cycle manufacturer in the world, capturing nearly 43% of India's electric market. In 2016, executives founded Hero International to launch UK distribution. By 2019, however, the European market for e-bikes had started booming, with consumers demanding lightweight, eco-friendly transport. To take advantage, HMC used its auto manufacturing expertise to make Euro-friendly e-bikes. 
Currently, Hero International manufactures 7.5 million bicycles per year. With plants in Ludhiana Ghaziabad, Bihta, and Sri Lanka, it produces bikes that comply with global standards and strict quality parameters. But the company is hoping to expand beyond domestic production. Experts predict that e-bike sales will reach 15 million units in Europe by 2030, and while domestic firms currently dominate the market, Hero Cycles could catch up fast. 
Truth be told, there's plenty of incentive. 'Today, the bike market in India is valued at €0.8bn', said HMC Group Chairman and Managing Director Pankaj Munjal. 'The European market is 15 times that of India'.
Why India? 
In the new isolationist climate, Indian e-bike manufacturers may still have a tough time breaking into the European market. Yet even when nationalist waves sweep the world, money still talks—and if Hero Cycles can manufacture low-cost, quality e-bikes, it may emerge triumphant. After all, India's current 'in' to the European Union is Germany, queen of the EU now that Britain has followed through on Brexit. 
Furthermore, Indian firms aren't subject to the same hefty tariffs as Chinese e-bike companies. According to the Economic Times, the EU has raised duties on Chinese imports to assuage the fears of domestic manufacturers, who claim that China is flooding the market with unfairly subsidised goods. Of course, it's slightly odd that the EU hasn't expanded these tariffs to India—but Hero Cycles won't be filing a complaint anytime soon. 
What Are India's Long-Term Goals? 
Indian manufacturers as a whole intend to capitalise on China's COVID-based manufacturing woes. After all, Hero Cycles isn't the only company that's noticed how the Yantian International disruption and national shutdowns have slowed Chinese exports. Ola Electric will build a factory that will export 2 million electric scooters per year to Asia and Europe, slowly ramping up to 10 million scooters per year. 'We have much more to offer the world', said HMC's Munjal. 'Our vision now is to become the largest fully integrated e-bike company in Europe'. 
In short: India—not China—may end up in control of the EU's e-bike market.