Industrial Internet of Things (IIoT): an opportunity that manufacturers cannot ignore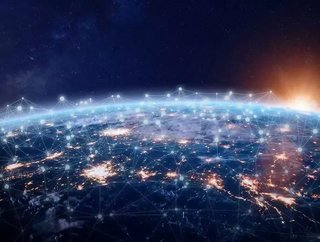 By 2023, the Internet of Things (IoT) will be made up of 625mnconnected devices in the UK alone. From voice assistants like Amazon and Siri that can tur...
By 2023, the Internet of Things (IoT) will be made up of 625mn connected devices in the UK alone. From voice assistants like Amazon and Siri that can turn your coffee machine on while you take a shower, to smart fridges that can cleverly detect if you're running low on milk, consumers today are exposed to a vast-array of technologies, and this is striking a new connection between brands and consumers.
However, the pervasiveness of connected machines is not just prevalent in the home. Businesses too can leverage IoT, particularly Industrial IoT (IIoT) devices, to help drive greater efficiencies, increase competitiveness and develop new business models. Many manufacturers are already using IIoT to get a holistic view of their operations, but there is a huge opportunity to use these sensors for commerce that is often overlooked or missed.

It's time to revamp your B2B commerce strategy and realise the full potential of IIoT outside of automation, safety and predictive sales. Below are some of the trends and benefits to consider:
Enable buyers to reorder supplies with a touch of a button
Traditional B2B sales processes are notoriously complex and require a lot of time and effort from the buyer. This is the opposite of what B2B buyers want, time is money and ease of purchase ranks highly in their overall decision-making process.
To capitalise on this and offer a better customer experience, manufacturers should leverage IIoT to streamline and reduce friction from multiple processes, but in particular the entire reordering process. For example, an engineer who needs to replace a fuel filter in a private aircraft doesn't want to spend half an hour researching replacement options. She wants to simply reorder the same product that she purchased in the past, with minimal time and effort wasted.

Or for a further enhanced experience, I assert that it should be the manufacturer's responsibility to make the buying decision as soon as the engineer gets the alert to replace the fuel filter. She doesn't want to log onto her laptop and re-enter her payment details -- she wants her replacement to be on its way with a touch of a button to confirm the re-order.

Streamlining the buying process through IIoT will enhance the overall customer experience and enable manufacturers that adopt this to build and sustain long-term relationships with their buyers that choose them for ease and convenience of purchase.
Utilise the powers of IIoT in preventative maintenance
The term "preventative maintenance" was once synonymous with scheduled maintenance, whereby a piece of equipment or machinery was periodically serviced on a time or usage basis, regardless of its condition or state. A classic example of this is a farmer monitoring their tractor after a certain amount of mileage. The vehicle could be in perfect condition after a few thousand miles, or it might be falling apart after a kilometre – it's often hard to tell as to a number of factors could influence its performance.
Through the power of IIoT technology, buyers can anticipate any maintenance issues before too much damage is done through sensors, therefore avoiding costly downtime and disruption. This is made possible by aggregating data across each piece of machinery that the buyer can view digitally and then know exactly what equipment needs to be serviced and when. As a result, the buyer is freed up to focus on servicing only when it is required, greatly improving their experience with your brand.
To take this one step further, suppliers can also offer subscription models, which automatically sends supplies when equipment needs to be replaced. Not only does this increase efficiency across the board by eradicating time wasting and unnecessary check-ins, but the technology is also cutting almost 20% from manufacturer's annual budgets.

Shift towards 'Data-as-a-Service'
Buyers don't have the time to aggregate and make sense of the data points across hundreds of machines and it's very costly. However, manufacturers can and should share an accurate and digestible view of the big data with them.

Data-as-a-service presents yet another opportunity for manufacturers to add-value to client relationships and positions them as a strategic partner. As thanks to the ability to deliver analysis and real insights, buyers are empowered to make considered business decisions more easily, which in turn helps to secure a long-term partnership.
Embrace the future of IoT for manufacturers: the servitisation model
Today, manufacturers need to do much more than simply sell products, they must stay relevant and offer new services and greater experiences for buyers -- an approach known as "servitisation."
Rolls-Royce is a great example of servitisation in action. One thing the company manufacturers is engines, and for a few years now it has offered a service package whereby its airline buyers pay hourly for the time an engine is in flight.

With this service package, it uses the power of IIoT technology to monitor the data from the engines to predict potential problems, meaning that repair work is only carried out when needed. This saves costs on unnecessary maintenance work, and also reduces the risk of engine downtime – a better result for both parties.
From this example, it's clear that the IoT and big data can play an important role in the services that are now being offered by many servitised manufacturing companies.

The future of buyer-manufacturer relationships will be powered by the IIoT and manufacturers today (despite their maturity level) should be looking ahead. Not only will this enhance buyer loyalty, but it will also allow sales staff to shift into a more consultative role, freeing up their time for more complex purchases and deepening relationships with the buyers. There's no time like the present – get on board with IIoT now.
By John Bruno, VP of Product Management, Elastic Path