Industry 4.0: the development of unique cybersecurity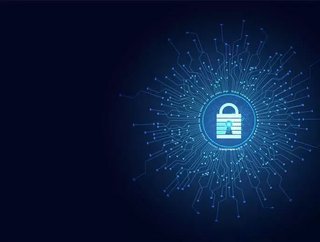 David Shepherd, Area VP, Pre-Sales EMEA at Ivanti discusses the unique challenges that manufacturers face as organisations adopt industry 4.0 digital so...
David Shepherd, Area VP, Pre-Sales EMEA at Ivanti discusses the unique challenges that manufacturers face as organisations adopt industry 4.0 digital solutions.
Organisations in every sector are implementing digital solutions and upgrading legacy systems at an accelerating pace to effectively manage digital transition, and the manufacturing sector is no different. However, it's important to note the sector faces unique cybersecurity challenges due to the made-to-measure nature of manufacturing systems, making the patching process and implementation of cybersecurity solutions increasingly complicated. 
The criticality of the production line to the success of a manufacturing company has meant that security is often an afterthought. For these reasons, IT departments in the manufacturing sector have often been late adopters of enterprise IT and cybersecurity solutions. However, as digital technologies proliferate every aspect of our lives, the need to protect manufacturing IT systems is becoming increasingly pertinent. Over half of manufacturing organisations have experienced some kind of cyberattack, the cause of significant downtime and business continuity issues. Fortunately, 87% of manufacturing organisations now say cybersecurity is quickly becoming a key part of business continuity planning. 
Industry 4.0: A digital double-edged sword
The move towards automation and data exchange has been labelled 'Industry 4.0'. This refers to the shift from a physical, on-premise environment to cyber-physical systems such as the Internet of Things (IoT), cloud computing and automation. Global manufacturers, such as car manufacturer Audi, are now using intelligent automation and machine learning to continuously improve processes, moving towards a data-driven and highly flexible manufacturing process. Many other smaller manufacturers are seeing the benefits and building their own automation strategies in order to harness the potential of Industry 4.0. 
It's easy to see why – connected technologies in factories bring untold improvements to efficiency and productivity, as well as increasing visibility throughout the entire company. However, companies must factor into their Industry 4.0 strategies that increased connectivity amplifies their attack surface. 
A cyber-attack can ultimately impact the productivity of an organisation, leading to the loss of a plant or production line for a period of time, causing crippling revenue losses. Something as small as a general email 'phishing' attack, where employees are sent an email containing a malicious link, can have devastating results. 
Using this method, cybercriminals can infect a manufacturer's network with malware or ransomware, rendering its IT systems unusable, impacting its reputation and leaving it with a hefty bill. Small automotive manufacturer C.E. Niehoff & Co, found itself targeted by a phishing campaign last year. After an employee clicked on a malicious link, attackers were able to hold its IT systems ransom as well as target its supply chain and customers.
A holistic approach to cybersecurity 
In order to tackle multi-faceted threats, manufacturers should approach their security operations with a 'defence in-depth' approach. This involves layering multiple cybersecurity solutions in order to ensure protection at every level. 
SEE ALSO:
Manufacturers should follow a robust security framework, such as CIS Controls or the NCSC Cyber Essentials model. This in turn can help businesses benefit from additional tools such as vulnerability management, privilege access management, application whitelisting, anti-virus protection and employee awareness and training programmes. 
However, whilst following these steps will put manufacturers in a good position to combat threats, any defence must be flexible enough to respond to emerging risks, and this will only become more prevalent as the digital landscape continues to evolve. One such example is the IoT, which poses a pertinent threat for the manufacturing industry. As more and more internet-enabled devices and systems are connected to internal business networks, the entry points for attackers also increase. However, as cyberthreats develop so does the technology designed to defend against them. For example, manufacturers can implement automation as part of a layered approach to help IT and security professionals stay one step ahead.  
The benefits of automation
When automation is introduced, organisations experience huge time-saving benefits, freeing up the IT team to take care of other tasks. One of the areas that can benefit from automation is patching, typically a time consuming and tedious task – but one of the most valuable when defending against cyberthreats. This will ensure systems are consistently up-to-date and protected against the latest vulnerabilities. Automation also allows a comprehensive overview of every user and device connected to a network and enables the effective detection of any suspicious user or device behaviour. This way, organisations can combat a range of threats, from malicious insiders to infiltration by external attackers. The next step is AI, which brings a learning element to this process, allowing security systems to alter their defensive approach based on what they have learnt from previous attacks. 
However, automation and AI still need effective reporting and auditing capabilities, or they too could become a cybersecurity blind spot. The best way to combat blind spots is to find a balance of proactive defensive tools and awareness of new and emerging threats. 
Manufacturers must be fully aware of the huge risks posed by malicious actors, not just to business operations, but also to the infrastructure and security of their clients and supply chain. A serious compromise to security can result in huge losses across the industry and even a country's economy, as was seen with the 2017 WannaCry attack that compromised every industry from healthcare to retail and manufacturing. Technology can bring huge benefits to businesses, but this must also be complemented with robust cybersecurity solutions. By layering a best practice approach with effective technological solutions, manufacturers will be able to decrease their attack surface in the face of even the most sophisticated attackers.
For more information on manufacturing topics - please take a look at the latest edition of Manufacturing Global.