Integration is the crux of UK manufacturing innovation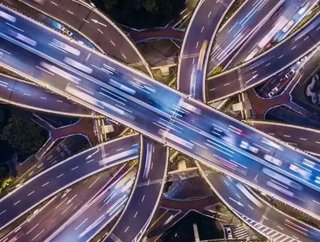 Considering the level of negativity and uncertainty around Brexit, it wouldnt be surprising if UK manufacturers were envisioning quite a bleak time ahea...
Considering the level of negativity and uncertainty around Brexit, it wouldn't be surprising if UK manufacturers were envisioning quite a bleak time ahead. However, looking at recent numbers the sector is in a relatively healthy position. According to the Manufacturing Ambitions report from EEF, the manufacturers association, the sector has retained its position of delivering 10 percent of GVA, employs 2.7 million people, and accounts for 45 percent of UK exports and 68 percent of all UK R&D.
However the manufacturing world stage is changing, and UK manufacturers cannot rest on their laurels to simply hold their position; they must seek to improve it by evolving their thinking. Brexit and Industry 4.0 are just some of the factors making competition even more fierce and the need to find new market opportunities paramount. EEF's report outlines this challenge through three sector ambitions to be achieved by 2026:
Building a more productive sector
A stronger trade position
Greater investment in technology and innovation
Entering the global stage
Coupled with these ambitions, EEF's report highlights that manufacturers' top goals are to increase profit margins and grow sales. All of this means that UK manufacturers must be able to compete more effectively globally while ideally reducing their cost of sale. Technologies that enable them to do business more cheaply while accessing new markets are no longer a luxury - they should form part of every manufacturer's innovation plan.
However, reaching entirely new markets as well as effectively cross and upselling to existing customers to boost revenues can be difficult, especially for smaller manufacturers. Many SME manufacturers have by now invested in ERP technology to manage their business processes, but often fail to fully utilise the ERP's product-rich data to achieve these sales and productivity goals due to a lack of integration. Despite process automation being at the core of the business' operations, their offline sales channels often limit their global reach and are time consuming, thereby slowing down the process of selling. Or, if they have moved to selling online there's often a true lack of integration with their core systems and data.
In fact, one of the most critical opportunities to do more business, spend more time on key accounts and valuable cross and upselling, is by reducing the focus on manual customer order handling and administration, which through integrated processes can be easily automated.
ERP - rich but underutilised data
ERP systems are undoubtedly one of the manufacturing industry's biggest technology investments, as they manage critical revenue-affecting information on product data, pricing, stock and customer accounts. Yet ERP data is often under-utilised across the business and as a result potential revenue-enhancing opportunities are lost. To release this value, manufacturers should be looking at the technology investments that can easily 'plug and play' with their ERP data, to unlock its value to the business quickly.
Improving sales processes is clearly one critical area. Traditional cost of sale in manufacturing environments can be high and labour intensive. While customer relationships and product expertise can't be entirely replaced by technology, there's an increasing drive towards multi-channel commerce, blending online and offline customer interactions to increase sales and make it easier to do business with more customers.
e-commerce for example allows manufacturers to easily turn the product information stored inside their ERP into a sales portal that provides up-to-date, detailed product data, helping with their selection processes. For repeat and regular orders, such as spare parts, e-commerce removes the need for paper orders and phone calls, therefore reducing query time and effort. Average cost per sale reduces as a result, while profitability increases and inside sales teams get to focus on the more complex orders where building relationships and up-selling is vital.
As the EEF research shows, increased revenue is a top KPI when it comes to measuring ROI and an integrated e-commerce solution makes this easy to identify and measure. This is because it can track and report all online and offline orders synchronously. Other ROI measures that can be addressed through integrated e-commerce include reduced cost per sale, reduced resource overheads and improved customer relationships and spend – all supporting the top metric of improving margins.
Beyond process improvement
Considering EEF's 2026 aims again however, while technology to improve critical processes such as sales is essential, manufacturers must look beyond process improvements, at technologies such as the Internet of Things (IoT) that have the potential to reshape the supply chains in which they operate, making them more productive and putting them in a stronger trade position. Once again, integration is key.
We're already seeing many great manufacturing IoT developments such as driverless vehicles, robotics and drones and new ideas to aid product replenishment and predictive buying. The secret to any IOT or technology investment however is again integration into wider business processes; in fact this needs to be at the core of all future manufacturing investments.
Technology investment is clearly one of the UK manufacturing sector's ambitions for the future. But without integration into core systems and processes, the value of technology will always be limited to discrete processes, rather than equipping the business with rich new data to alter decision making and working practices. Whether B2B e-commerce, IOT or something else, manufacturers should consider that their top goals of growing revenue and increasing margin will be supported much more when they put integration at the core of their technology ecosystem.
By Michiel Schipperus, CEO, Sana Commerce