JDA empowers customers to transform their supply chains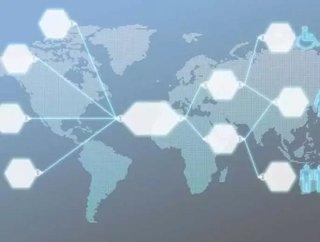 JDA Software Group, Inc.has announced new enhancements within its latest release - JDA Intelligent FulfillmentTM - which are set to empower customers ac...
JDA Software Group, Inc. has announced new enhancements within its latest release - JDA Intelligent FulfillmentTM -  which are set to empower customers across retail, manufacturing, wholesale distribution, and third-party logistics (or 3PLs). The latest release from JDA supports and extends the main principles of its supply chain vision with end-to-end capabilities across profitable customer commerce, adaptable manufacturing, and intelligent fulfillment.
The new software connects supply chain planning and execution processes across factories, warehouses, and stores to profitably satisfy demand according to the needs of individual customers. New capabilities - built out leveraging JDA FLEX Technology - provide higher levels of supply chain profitability by breaking down the barriers between operational silos. This allows customers to process complex demands within an integrated constraint-aware, cross-discipline environment.
New capabilities include:
Expanded intelligence via IBM Commerce Order Management integration that uniquely evaluates both scheduled store labor capacity and costs as well as inbound transit inventory to profitably source orders to meet customer demand.
Real-time omni-channel inventory visibility across order, transportation and warehouse processes to enable organizations to improve order fill rates while minimizing inventory investment and decreasing transportation expenses.
Seamless order prioritization across distribution, transportation and warehouse operations to deliver customer satisfaction, improved asset utilization and inventory reduction.
Collaborative forecasting workflows leveraging the junction of enhanced in-memory computing and Excel spreadsheets to maximize user adoption.
Multi-tier deployment driving increased inventory efficiency and profitability while increasing order fill rates.
Transportation-specific capabilities including real-time driver dispatch optimization and visibility as well as SmartBench user interface extensibility.
Kelly Thomas, Chief Product Officer of JDA, said: "Today's supply chains are more complex due to shrinking product lifecycles, market volatility, and thinning margins. This, combined with the culture of 'me commerce' where consumers demand a personalized, consistent and seamless experience across all channels, requires organizations to deliver a unified omni-channel experience that accommodates customers' rapidly changing preferences on pricing, quality, delivery options and service levels, while also meeting the rising expectations around higher revenues, margins and operating income. These new enhancements enable our customers to create a more seamless supply chain which is becoming a strategic mandate for organizations to not only succeed but survive."