Making industrial plants more connected, one step at a time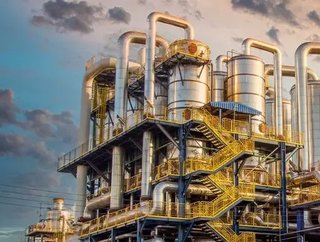 Vincent Ohana, Partner at Concept Reply and Nico Boh, Senior Consultant at Concept Reply on making industrial plants more connected...
More and more industrial companies are investing in implementing large-scale digitisation projects. These projects are vital to helping industrial plants survive and thrive under pressure – an ability that's more important than ever in light of COVID-19. 
Most companies have similar goals; they want to automate repetitive, manual and time-consuming processes, make machine and production data globally accessible and, ideally, to use predictive maintenance. However, implementing such complex and automated solutions involves an enormous upfront investment of time, effort and money, and many small to medium businesses simply cannot afford it. 
Starting small and incorporating the feedback of technical experts
The first stage in a businesses' move towards digitisation and machine connectivity is to tackle the challenge in small steps. You must take a concrete, tangible problem or use case as the basis and build from there. By taking this approach, you can define achievable goals and make steady progress without breaking the bank before you even begin. 
A good place to start is by evaluating repetitive, complex and manual steps in production. For example, one activity for many businesses is calculating operational KPIs, such as up and down times. Instead of starting with a major project like overall plant effectiveness, the initial situation should be evaluated with a proof of concept (PoC). 
In this phase companies must clarify which machine types and protocols are involved. You should consult IT experts and technical specialists who work with the machines on a daily basis. Even as early as the PoC phase, it's crucial to make the implementation sustainable. That way, successful changes can be used as a basis for further development. This approach means that all costs from this process are essentially an investment into a future productive and cost-effective solution. 
Taking a flexible and expandable approach
Fortunately, there are many technologies and solutions on the market that help to connect industrial plants. Whether commercial, open source or cloud-based, the possibilities are endless. Unfortunately, the readiness of companies wanting to make these changes vary enormously, which means that there is no standard method to begin the process. Therefore, before jumping headfirst into digitalisation efforts, all companies must ask themselves several essential questions: 
Which machines should be connected and how much data does each machine produce? 
Which machine types or controls are involved? 
What data is required to map the desired use case, but also future use cases? 
Does new hardware have to be installed to connect the machines? 
Is it necessary to attach additional sensors to the machines? 
Were there any initiatives in the company beforehand where machine data was used?
Once you have the answers to these questions, the next step is to decide on a modular and sustainable approach. This means understanding if there is an infrastructure already available, and, if there isn't, developing an architecture that is easily adaptable and expandable in response to growing and changing needs. This may mean that some companies have to look outside of their own organisations for the right expertise, such as using cloud platforms to help streamline this data process. This should not be shied away from; companies have to make the most of the ecosystems in which they operate in to be efficient and to be able to seize opportunities with both hands. 
The Internet of Things is reaching its limits, it is time for Edge
Traditional IoT solutions focus primarily on the registration, management and connection of IoT devices to a platform, most of which is done through data transmission. Typical IoT devices are quite limited in the amount and type of data they can receive, something that can lead to difficulties when trying to use this at scale, such as in an industrial plant. As a result, using this type of technology often means high costs and long latency times for data transmission. In industries like production, where reaction times to critical events (such as when a threshold value is exceeded) must be minimised, this just isn't possible. Instead, industrial plants must look beyond just the IoT platform to find the right solution.
Edge Computing offers an answer to this problem. It brings data processing as close as possible to its creator. In the context of an industrial plant, this means relying on the machine, machine controller or an additional edge device or industrial PC. In this way, large parts of data processing can be shifted from the cloud directly to the Edge. 
Conclusion
Combining IoT and Edge Computing can enable industrial companies to take a fundamental and sustainable step towards plant monitoring. Even if companies are just starting out, these technologies will help them to get closer to the overall goal of machine connectivity while minimizing the time and cost of implementation.
As a first step, it is essential that every company invests enough time in advance to understand the problems it wants to solve. A random connection of machines without a strategy rarely ends in a sustainable solution. Instead, it's likely to lead to expensive, useless results. To avoid this, companies need to consult with the IT department, technicians and experts in the operating ecosystem to find the right solution. Although creating a flexible system means making a higher initial investment, in the long-term this is more than paid off as companies are able to make individual adjustments and extensions with ease.
For more information on manufacturing topics - please take a look at the latest edition of