Manufacturing in the era of Industry 4.0: Why starting small is the right approach
By Mike Stanbridge, Chandru Shankar, Mark Breeden, Alex West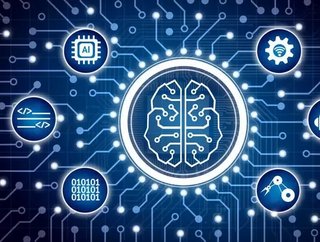 The precise definition of Industry 4.0 is shrouded in mystery. Even the name is a source of debate. Should it be Industry 4.0; the German variation, Ind...
The precise definition of Industry 4.0 is shrouded in mystery. Even the name is a source of debate. Should it be Industry 4.0; the German variation, Industrie 4.0; IR4; or the fourth industrial Revolution? The consensus is that the term covers the coming together of technologies like cloud computing; data analytics; the Internet of Things and 3D printing, to bring far-reaching benefits to manufacturers across all market sectors.
While technological interoperability is critical, people are often the catalyst for Industry 4.0. Customers are becoming more demanding in what they expect from technology. They want better products and services delivered more quickly and easily at less cost. Manufacturers need to understand this and adapt their design and development processes accordingly.
The other key driver is that technology at the disposal of manufacturers is becoming more functionally-rich, relevant and accessible. The capabilities of artificial intelligence and data analytics are growing and new methodologies like machine learning and servitisation are thriving.
Buying into a vision
The ingredients for the transformation that Industry 4.0 promises therefore are increasingly in place. However, for any Industry 4.0 project to work effectively, there needs to be a vision around which the organisation can coalesce. There must be an understanding of the business goals over the mid to long-term period. That vision needs to come from the top.
Before any implementation can get underway, business leadership needs to put a blueprint in place to define the organisation's goals today and in the future. They will also need to define how rolling out an Industry 4.0 approach will help them achieve these goals.
While this sponsorship is key, there also needs to be a wider cross-organisational buy-in for any Industry 4.0 initiative to work effectively. Users need to believe that any project will help them in their work for the business. Even if the technology is innovative, it won't have a positive impact unless workers embrace it, and use it to advance the business goals. 
Once a decision to adopt Industry 4.0 has been taken, organisations next need to consider how best to introduce the new methodology. It's important to highlight no manufacturer should even consider starting from scratch, armed with all this new technology. First, it's impractical and likely to be too expensive. Second, they can't just stop their business and effectively start it again. They must run the existing business in parallel with the new Industry 4.0 implementation.
Instead, the best approach is start small and focus on building out tightly-defined packages of functionality. This method allows organisations to set business as well as IT goals and obtain tangible results quickly. This in turn enables them to rapidly test what value could potentially be obtained from a larger-scale project.
These projects should however clearly focus on addressing a specific business need. Often, the most successful stem from businesses being open and giving their employees the freedom to be creative; to look at existing processes and apply 'what if scenarios' to them. In other words, can we enhance this process and make it faster and more efficient by applying elements of the Industry 4.0 approach to it? 
A successful roll-out of one of these small-scale projects can help quickly build commitment and influencer and decision-maker buy-in. Gaining that trust and level of commitment from stakeholders early in the process is key because as you implement other elements of the strategy in the future it's important to have champions inside the company who stay onside even when hiccups occur along the way. 
Another key benefit of the 'start small, build bigger later' approach is that it enables the project team to get feedback quickly from users and adjust accordingly. That means any issues can be addressed and ironed out before they turn into major problems. It's a learning process both in terms of the kinds of technologies that work in the specific project context but also with regards to building a strong long-term relationship.
Working to a common goal
When organisations roll out new Industry 4.0 projects to deliver pockets of enhanced functionality they must always be working to a shared vision of where they want to go in the future, and that needs to involve everyone, not just your team and the IT department but the whole organisation, and partners, customers and suppliers too.
Each project undertaken must fit within that overall context. Otherwise, there is the risk that departments work in silos, optimising their own performance but having a negative impact on business performance more generally.
The advent of Industry 4.0 has not changed the fact that for many manufacturers, their business is still about delivering the best possible product at the best possible price with the best possible service.
What has changed are the expectations that today's customers have for fast efficient service and the technological capability in place to help businesses deliver it. Manufacturers need to understand this and look to take advantage of the many potential benefits that Industry 4.0 can deliver.
Yet, at the same time, they need to adopt a phased approach that builds consensus and buy-in and helps ease the change management process.  Get this right and there are huge benefits to be had for manufacturers who are focused on optimising the opportunities presented by the latest industrial revolution.     
By Mike Stanbridge, AB Agri; Chandru Shankar, Microsoft; Mark Breeden, HSO and Alex West, IHS Markit Research