To maximise automation, manufacturers must integrate business apps
By Jan Arendtsz, CEO of Celigo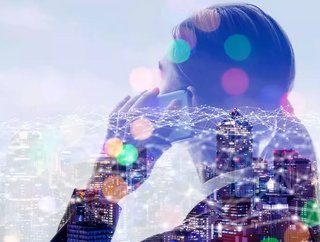 As automation plays an ever-greater role in the manufacturing industry, many people imagine teams of robots on an assembly line turning raw materials in...
As automation plays an ever-greater role in the manufacturing industry, many people imagine teams of robots on an assembly line turning raw materials into useful products. While this image is not inaccurate, it offers only a partial view of what's happening in factories and industrial facilities worldwide.
To maximize efficiency, manufacturers are increasingly automating their business processes, using cloud-based applications for supply chain and demand planning, project management, customer relationship management, analytics and business intelligence, vendor management and a range of other functions.
These applications help manufacturing companies of all sizes streamline complex operations while reducing the number of hours—and mistakes—generated by manual data entry. It's not surprising that manufacturers have been adopting these apps by the hundreds.
But if producers of goods want to reap the full benefits of automation, it won't be enough to simply adopt more business apps. Without a solid strategy to integrate these applications so they can seamlessly share important data, manufacturers risk lagging behind.
The Importance of Integration
As companies use more and more business applications, they risk losing the productivity gains these apps promise. Many apps collect important information but keep it siloed, which means the data must be entered manually into other apps. So instead of offering a smooth, automated experience, they can end up adding manual processes that can cause both delays and mistakes.
To get the greatest benefit from best-in-class apps for specific jobs or processes, automatically synchronising data across multiple applications is the key to saving time and effort. Integration of applications means a business, its partners, its customers and its employees will have the information they need in the applications they're using, without the need for manual input.
An integration-first strategy is crucial. Proactively developing an integration strategy means manufacturers will be able to avoid operational issues before they happen. Delaying it means playing catch-up later, losing valuable time to manual processes when problems occur.
Integration Strategies
Businesses use different techniques to integrate business applications, including native integrations, the do-it-yourself approach, point-to-point connectors and integration platform-as-a-service (iPaaS). Manufacturers should understand the pros and cons of these approaches before they settle on a strategy.
SEE ALSO:
The do-it-yourself approach cannot work without considerable technical expertise, which doesn't come cheap. DIY means building integration solutions from the ground up and paying considerable sums for any product that requires customisation.
Native integrations and point-to-point connectors only work with specific use cases and are not easy to scale. Many businesses have found that native integrations and point-to-point connectors only solve a limited number of problems.
The Popularity of iPaaS
As they integrate mission-critical business apps, a growing number of companies today are skipping native integrations, the DIY approach and other techniques in favor of iPaaS.
These platforms handle the lion's share of integration requirements out of the box, for example, guaranteed data delivery and governance, so these important capabilities don't need to be built from scratch. Integration platforms are reliable and easy to monitor and tend to be easier to update than custom integration projects are.
Importantly, iPaaS integrations can be easily tailored to the needs of individual businesses. This means iPaaS is faster and more reliable than connecting multiple systems with custom-built or point-to-point integrations.
True Automation
For manufacturers, automation means quite a lot more than getting machines to produce products that were once made by human hands. It means making sure all business processes work together smoothly.
Adding new business applications moves manufacturers closer to real automation, but it doesn't get them all the way there. Without a workable strategy to integrate these apps, manufacturing businesses end up expending more time and effort – hurting the bottom line.
Integration means automation can take work off your company's plate, not add more to it. But manufacturers need to take a close look at the various techniques that exist to integrate their applications.
Many businesses today are finding that iPaaS is the strategy that offers flexibility, scalability, cost-effectiveness and ease of use.