Mercedes And Nvidia - Closing The Tech Gap On Tesla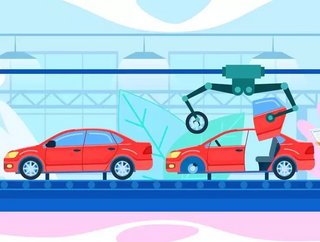 Mercedes-Benz and Nvidia are partnering to close the competitive gap on Tesla. What does this mean for the industry...
Who is Mercedes?:
The company Mercedes is an innovative, automotive company and a subsidiary of the automotive giant Daimler AG. Mercedes-Benz is known for manufacturing luxury vehicles and also commercial vehicles such as vans. In 2018, Mercedes-Benz was the largest seller of premium vehicles, globally, having sold 2.31 million passenger cars. Mercedes-Benz traces its business DNA back to Karl Benz's creation of the first internal combustion engine in a car.
Who is Nvidia?:
Nvidia is an American technology giant that designs graphics processing units (GPUs) for the gaming and professional markets, in addition to the system on chip units (SoCs) for the mobile computing market and also the automotive market. Its primary GPU product line labelled "GeForce", is in direct competition with Advanced Micro Devices' (AMD) "Radeon" products. Since 2014, Nvidia has diversified its business focusing on four main, integral markets: gaming, professional visualization, data centres, and automotive. In addition, Nvidia is also now focused on artificial intelligence (AI). The innovative company also provides parallel processing capabilities to researchers and scientists that allow them to efficiently run high-performance applications. They are deployed in supercomputing sites throughout the world. 
About the partnership:
One of their main competitors, automotive giant, Tesla faces a new challenge from an alliance of Mercedes and Nvidia. On Tuesday, Daimler and Nvidia inked a deal to develop and equip the Mercedes-Benz cars with a next-generation chip and software platform that could eventually be integrated to help vehicles drive by themselves. 
It is thought that the partnership is in response to Tesla's ability to integrate custom-designed chips with thousands of lines of code, which has allowed the technology giant to develop new features faster than its many competitors, giving them a competitive edge. While Daimler and rivals such as Volkswagen and BMW have criticised Tesla's marketing of its "autopilot" features, they have struggled to match the speed with which the U.S. carmaker brings innovations to market. How can they catch up?
In a bid to close and narrow the technology gap, Mercedes has taken an unprecedented step in sharing its intellectual property with an outside technology business in exchange for access to Nvidia's computer processors and its software engineers specialised in artificial intelligence.
The joint business venture is a big step away from established automakers' traditional approach of trying to do it all alone, or teaming up with existing suppliers and manufacturers, and it appears to be an attempt from the automotive companies to keep up with its main competitor Tesla, an already established and well-known technology firms like Amazon and Apple. Mercedes, Volkswagen and Audi have so far used a patchwork approach, combining vehicle platforms originally designed for combustion engine drives with electric vehicle software and components largely developed by third party suppliers.
Companies like Mercedes and Nvidia need to keep a watchful eye out for Tesla due to more clients becoming more environmentally conscious, electric cars are becoming more appealing, especially when incentives are put in place such as reduced road tax, for example.