Owens-Illinois – Born out of a desire to create and innovate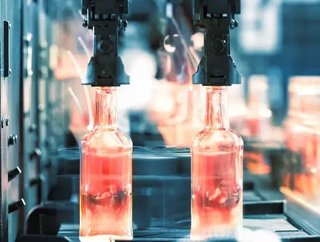 Manufacturing Global talks to Vitaliano Torno and Arnaud Aujouannet about the importance of sustainability, innovation and embracing digital transformat...
Manufacturing Global talks to Vitaliano Torno and Arnaud Aujouannet about the importance of sustainability, innovation and embracing digital transformation.
No successful, multi-national company that sets the bar, continues to raise it and maintains its lead over rivals on a global scale is built overnight.
It requires the mentality of refusing to stand still, the ability to react to and embrace the latest industry trends as well as the capability of finding new ways to innovate and create. In this new age of digital transformation, it's vital - and this is a view which Owens-Illinois (O-I), the world's leading glass manufacturer, will be able to understand well.
Having first been established in 1903 by Michael J Owens under the name of The Owens Bottle Machine Corporation, the company became known under its current title in 1929 following the merger of Owens Bottle and the Illinois Glass Company of Alton.
A 30-year veteran of the glass industry, Vitaliano Torno, was named managing director of O-I Europe at the beginning of 2015 before being appointed president of O-I Europe in January 2016. Arnaud Aujouannet is responsible for sales and marketing for O-I. In his role, Arnaud is focused on improving commercial productivity and ensuring the delivery of customer value through product innovation, market knowledge, and customer support.
By having such considerable experience in the industry, it is clear that both men are well-positioned to judge how the industry is changing on an ongoing basis. Aujouannet understands the importance of O-I's reliance on innovation and on how key it is to keep up with the latest trends.
"At the moment, the trends are sustainability, differentiation and premunization. All our challenges are to ensure we develop the right capabilities to support that. With sustainability, there is a big impetus there. I think the Blueprint programme in the UK has really created some momentum."
"We can also see that a certain percentage of consumers are saying that they aren't willing to buy packaging that doesn't contain recyclable contents. Glass is 100% recyclable and healthy. It's made of natural ingredients, there is no interaction between the content and the container. It's highly relevant to support these trends," Aujouannet adds.
Innovation and creation
Despite both Torno and Aujouannet being from different countries and having had alternative routes into the business; their visions for Owens-Illinois couldn't be more similar.
"It has been a very long journey. O-I is a company which has been around for about 110 years and was based out of an innovation," says Torno.
"The company has survived all this time and has been consistently growing on the capability to innovate. For a little more than a century, our capability to create was almost fully dedicated to our engineering capabilities to innovate."
And innovate they have. In early September, the company released O-I: EXPRESSIONS which has transformed glass bottle design through customisation and personalisation by sculpting glass bottles into multi-dimensional works of art. The new product has been created through the use of digital printing and has been developed for design agencies, packaging professionals as well as food and drink marketers that are aiming to stand out and provide its consumers with fresh ways to choose their brands.
"The fundamental thing about O-I: EXPRESSIONS is it's a differentiation service provided to brands but enabled by digital direct-to-print on glass. I think that there are four core benefits; it's unleashing creativity, it's increasing speed to market, it's a true personalisation and it's sustainable," says Aujouannet.
"There is unlimited creativity and you even can print images on packaging with high resolution that can even go up to 720 DPI. The unique thing about what we offer is the ability to create a 3-D print like embossing on bottles and even colour this embossing. It's enabling us to provide a completely different look and feel for a bottle that starts with, potentially, a very standard shape."
Expanding worldwide
Now operating 78 plants in 23 different countries globally, Torno believes the ability to keep expanding as a company is what maintains its success.
"We've been innovating and improving the process and looking at the way we used to make glass and what has made us very successful up to that point. For almost a century, we grew. We grew by acquisition, but also organically by winning new customers with new designs and new markets."
With the new age of digital transformation, all companies have had to embrace technology in order to keep up with the latest trends. And O-I certainly values the importance of it.
"Digitally today, you can do almost anything. In regards to personalisation of the bottles, we constantly look at the way we can make every bottle unique from a technical point of view. So that you can identify the bottle and trace it back to when it was made, where it was made, which ingredients we use etc," explains Torno.
"But, the key point is how you connect this with requests, needs, expectations, trends and how you market it. Because the risk is that you create things that can be potentially very complex, very nice or very appealing, but you are not matching the present expectation of the consumer and you are just adding complexity."
Unveiling new creations
The introduction of new technological innovations such as EXPRESSIONS has enabled O-I maintain its position at the summit of glass production. It is hoped the new product will allow the firm to improve its customers experience, with O-I feeling it enables them to offer excellent value to its consumers.
"A lot of brands now that need to create events to generate demand and sometimes you could see, for example, offers for events such as Father's Day, Valentine's Day, or a Christmas campaign," says Aujouannet.
"So, even for big brands, it can help us to provide a solution for the dedicated promotion or events-based activities. Even when a customer is asking us for a dedicated promotion for a retailer, and when our retailers are asking for a lot of differentiation, this can help us provide a very unique solution with a shorter run than usual when talking about the big things."
Aujouannet believes that O-I's most important achievement was seeing the company transition to a more market-based company. It was a move which he believes has led to O-I's consistent success in beating market predictions.
"I believe when we used to traditionally be a manufacturing company but have become a much more market-based company. So, shifting your culture and linking the culture to actions is one of our most critical achievements."
"I think on the economic front, you can also see that we are consistently delivering on our expectations - on our promise. And quarter after quarter, I think we are really producing on our market predictions."
Thinking about the future, Torno expects the challenge will be to keep winning the battle of the customisation and keep making glass more sustainable.
"We want to make glass more and more sustainable. Working with suppliers who manage it, making it lighter, the quality of the bottles we make. It's so important."