Putting digital transformation on the fast track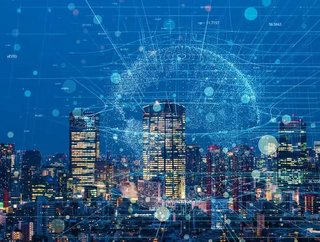 With growing pressure to innovate, manufacturers are now racing against rivals on the path to digital transformation. This new era has opened the door...
With growing pressure to innovate, manufacturers are now racing against rivals on the path to digital transformation.
This new era has opened the door to technologies like machine learning and cognitive artificial intelligence, offering innovation at every link in the value chain, from research and development, through to factory operations. With so many opportunities for growth and efficiency, digital transformation has become imperative for those who want to move the needle from satisfactory to great.
However, for manufacturers, digital transformation isn't an easy task. Organisations in the sector are all too often hamstrung by legacy processes and a complex software ecosystem across their business. These legacy systems leave IT teams struggling to strike the balance between driving innovation and retaining control over existing structures. For many businesses, part of the problem lies in a reliance on third-party software that was not developed specifically for their needs – with only a few building bespoke applications internally.
Weaving a digital thread
Manufacturers have a great opportunity to increase revenue and profit margins by adopting connected devices and digitally enabled services. To succeed, they must weave a digital thread across all aspects of the business. This means not just applying new systems, but also embracing a fundamental structural change to the way the IT team interacts with the wider business.
For example, bringing in a visual and more intuitive approach to application development can enable a continuum of developers to contribute and collaborate more effectively on the application development process, allowing the team involved in digital projects to expand beyond purely IT and into the wider business itself. Such collaboration capabilities can open up a dialogue between IT and the wider business early in the development process, allowing business users to take an active role across the complete application lifecycle and ultimately leading to better outcomes that work for everyone. It is not just about utilising certain technologies, it's also about revamping the way they do business and shaping internal processes that can enhance the customer experience.
The building blocks of these technologies are now readily available – cloud resources, web-based languages, and powerful, highly-scalable databases – empowering manufacturers to build what they need themselves. New approaches to development like low-code enable manufacturers to more easily experiment with technologies like AI, combining speed with the ability to scale up and modify applications as and when required. Low-code platforms link business and IT together to test, build and deliver fresh ideas to market in just weeks, fast-tracking product innovation.
Realising digital transformation at speed
Whether it's a business demand requiring a new application or IT integrating a new back-office system or service on top of current systems, low-code platforms allow rapid delivery of enterprise applications with visual modelling which eliminates the complexity of traditional coding. It allows greater efficiency, a lower cost and quicker product quality improvement
To put that into context, agricultural manufacturer AVEBE identified a need to close key strategic and tactical gaps in its contract management process. To solve this, it used low-code development to quickly deliver a multi-device app that could seamlessly integrate with SAP. Delivered in just 30 days, the initial app structured and streamlined contract management – enabling salespeople to easily tick-off internal contract management functions, including approvals, authorisations, routing, and more. This allowed the company to efficiently process several thousand contracts annually.
Opening the door to innovation
For manufacturers it is crucial to accept that the full benefits of digitising their business can only be delivered through changing the underlying fabric of what they do and the way the business operates. A real transformative process requires the development of bespoke technologies – such as software that is built for a unique business purpose. By opening up application development process to enable end users to get involved, manufacturers can move away from unconstructive technologies for good. This means stripping out off-the-rack software and moving towards solutions that really answer business needs and add more strategic value to the business.
Industry 4.0 is coming, but to reap the full benefits manufacturers must take a fresh look at current systems and practices to ensure they're fit for purpose and able to facilitate change both today and into the future. To succeed, agility and speed will be vital – and that's where manufacturers will really be able to set themselves apart from the competition.
By Johan den Haan, Chief Technology Officer at Mendix