REPORT: 2016 to be a 'tipping point' for manufacturing technology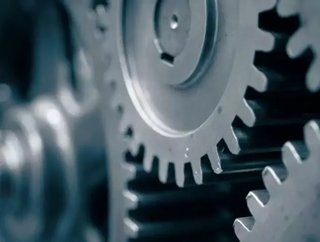 According to the annual Technology Landscape report by US-based software company Citrix, 2016 is set to be a watershed year for manufacturing. The indus...
According to the annual Technology Landscape report by US-based software company Citrix, 2016 is set to be a watershed year for manufacturing. The industry is showing signs of reinvention in areas including automation, 3d printing and data analysis, and the next five years looks to be pivotal in realising this change.
SEE MORE: Top 10 manufacturing trends 2014
As Guy Bieber, director of strategy and architecture at Citrix explains, "A number of things are going to happen over the next few years as the industry changes. For instance, 3D printing in many materials and simple electronics will enable customization and manufacturing to come closer to the point of consumption, leading to more distributed and custom manufacturing work."
SEE MORE: Top 10 industry leaders embracing robotics
According to Bieber, The breakthrough moment will come when one customized part costs the same per unit to produce as a million of the same part.
Improved resolution in 3d printing, the ability to print in new materials and increased affordability will influence this end result. According to Citrix, this revolution will happen in 2016, due to a number of factors outlined below:
Affordable robotics: The increasing affordability of general-purpose robotics is influencing the industry's reinvention. More affordable robots will mean smaller manufacturing companies can turn to automation.
According to Bieber, "By 2016, manufacturing jobs will start to shift around more intricate work, including the training and maintaining of robots, as well as working on optimizing manufacturing processes."
The rise of robots in the manufacturing sector has sparked a debate about employment, however Citrix believes that further investment in robotics won't mean massive workforce reductions. Instead it is thought that new roles will be created by the automation trend, catalyzing a new era of innovation and product development. 
The Internet-of-Things: Another driver in the reinvention of the sector is the Internet-of-Things (IoT). Citrix believes that the manufacturing industry is going to continue to rely on data to make operations much more streamlined and efficient.
Sometimes referred to by other names such as Industry 4.0, the IoT will connect over 30 billion machines in 2020 and create $1.9 trillion of added value by that time, according to technology research firm Gartner. At the factory level, harnessing data – and most importantly, making sense of and making decisions based on it – will see real value created.
Benefits of IoT include predictive maintenance of machinery, supply chain visibility and 'bridging the gap' between production and those at the corporate level.
"As organisations increasingly look to use IoT and create applications for it, such as how connected devices can be secured, how they will communicate, and how they will work together to do greater things, the hype around IoT will convert into real value," said Bieber.
Marketing and personalization: Until very recently manufacturing and marketing have been two very separate industries. The manufacturing team would develop the product and the marketing team would pick it up on completion. However, there are some critical examples to show that manufacturers need to pay more attention to the marketing of their product from a manufacturing perspective from day one.
"Ever since Apple demonstrated how great design could create amazing experiences through functionality rather than just aesthetics, many industries have taken notice," said Bieber.
Differentiating from competitors by user experiences through "disruptive innovation" to "deliver delight" might also sound like something from a TED Talk parody, but it's already an essential part of success, argues Citrix.
"Consider the mp3 and smartphone markets before Apple," said Bieber. "Design thinking has become a common mantra in corporate ideology. The important thing here is the customizing of experience. For example, if my manufacturing process allows me to customize my clothes to create a better fit, or a more comfortable hearing aid, it makes for a better experience."