REPORT: The future of manufacturing is centered on routers and sensors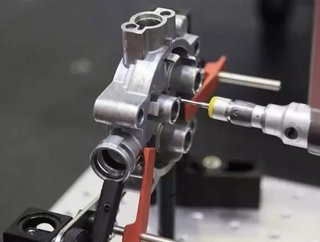 A new study from consulting giant McKinsey says factories are the next fertile ground for the "Internet of things." The report, called Industr...
A new study from consulting giant McKinsey says factories are the next fertile ground for the "Internet of things." The report, called Industry 4.0: How to Navigate a Changing Industrial Landscape, also says something intuitive: Over the next 10 years, factories and manufacturing facilities will worry less about buying new equipment and more about outfitting their spaces with an array of high-tech sensors and routers.
According to McKinsey's research, the evolution of manufacturing in the United States, Germany, and Japan will increasingly rely on a combination of in-factory sensors, increased use of analytics and data science, in-factory use of augmented reality such as Google Glass, and drastic increases in how 3-D printing is used for the mass market.
The consulting firm estimates that only 40-50 percent of equipment in factories will have to be replaced over the next decade, as large multinationals work towards the highly promoted industrial revolution known as Industry 4.0.
Hans-Werner Kaas, a senior partner at McKinsey who researches autonomous vehicles and sensors in factories, said one example of "Industry 4.0" is smart robots that turn sheet metal into auto bodies. While traditional auto manufacturing robots are programmed to pick up sheet metal and then weld it, robots in the very near future will be able to scan the surface of the metal, detect defective pieces and then reject them, saving companies money. "This requires sensor abilities in equipment," he added.
McKinsey also predicts career changes for manufacturing workers. While the current trend toward automation and reduction of standard factory floor staff will continue, Kaas added that "any skill set which truly requires handling of data and analytics" will be highly in demand for manufacturers in the next decade.