Ricoh: The advantages of 3D printing across the healthcare sector
By Nathan Rawlings, Regional Additive Manufacturing Sales Manager, Ricoh UK and Chris Fawcett, Additive Manufacturing Engineer, Ricoh UK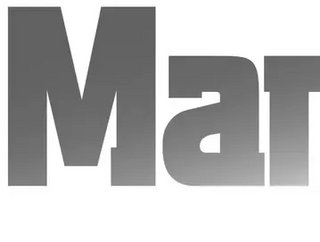 3D printing can bring massive benefits to the healthcare sector. Not only does it provide a more personalised form of care for chronic conditions, but i...
3D printing can bring massive benefits to the healthcare sector. Not only does it provide a more personalised form of care for chronic conditions, but it can also speed up processes and relieve budgetary pressures on healthcare services.
 Its revolutionary potential isn't going unnoticed. In a study by Ricoh which explored the impact new printing technologies are having on European healthcare systems, 68% of healthcare professionals believe new printing technologies have the potential to fundamentally transform the health sector.
3D printing, also called additive manufacturing, is a process that turns a digital 3D drawing into an actual object, with the 3D printer building this out of thin, horizontally sliced layers. The ability to produce complex shapes and levels of structural detail involved means that customised models can be made for patients. 
There are different types of 3D printing technologies available which use different materials, and together, these have all made a disruptive impact on the health sector. These include:
Orthotics and prosthetics – additional components for parts of the body that need to behave mechanically, such as limbs 

Implants – such as bone and dental grafts

Pre-operative models – used to guide and help surgeons understand what to do in a procedure
A key advantage of 3D printing is that it produces bespoke models, which is crucial in improving patient outcomes. Take the example of inserting a cranial plate. Through 3D printing, the plate can be made to precise fit using available scan data. Additionally, the model can be manufactured in advance, meaning the surgery is a lot smoother and quicker. This also yields distinct benefits for the patient, with the customised implant fitting perfectly, subsequently reducing the chances of infection and speeding up the recovery process.
For these reasons, 3D printing is an extremely cost-effective solution. Complications cost the NHS a huge amount of money every year. If the 3D model can ultimately improve patient outcomes and help people to live better and longer lives, it can reduce the likelihood of a patient returning to hospital, in turn saving health services a significant amount of money.
SEE ALSO:
Another benefit of 3D printing is that complex designs can be achieved which cannot be manufactured in any other way. One limitation of 3D printing in the past has been the material options, but Ricoh and other printing leaders are widening these by making materials such as polypropylene available. Polypropylene's mechanical properties are unique, and manufacturers are able to change the nature of its function through design. This is especially useful in orthotics, where solutions are improved by being more lightweight and easier to use. Our work with Prescription Footwear Associates (PFA) to treat patients with muscle and soft tissue tightness around the ankle demonstrates this. The polypropylene used had the requisite flexibility and chemical stability for medical devices such as those used by PFA. Subsequently, we were able to make more complex design alterations at both prototyping and manufacturing, adding in greater functionality such as making areas softer or more rigid.
3D printing can also be hugely effective in supporting traditional medical protocols. A good example of this is maxillofacial reconstruction. MRI scans can create models of what a patient's skeleton and skull looks like, and this can be used by 3D print manufacturers to create bespoke, pre-operative models. At Ricoh, we're currently producing pre-operative ankle and spine models for the Robert Jones and Agnes Hunt hospital in Oswestry to assist surgeons in developing their procedure strategy prior to the surgery. Indeed, pre-operative models are becoming especially popular because they support and improve the traditional manufacture of parts, rather than replace these. This, in itself, is particularly useful for research purposes – for example, 3D models of the brain are being created based on brain tumours, in order to find out more about how the latter works.  
There's a far greater diversification in technology and materials compared to six or seven years ago, and 3D printing will continue on this trajectory. It doesn't seem so far away to envision machines in the near future that can be used for a particular medical solution, with a wider range of materials to choose from. Indeed, our study showed that already, 65% of European healthcare providers are using new printing technologies to tailor printed materials to differing needs, including those of older and remote patients.
Before then, however, there needs to be considerable focus on how to incorporate 3D printing into our health systems. Health organisations must take a people-centered approach to implementing these new processes, ensuring everyone understands how to utilise new technology in the right way in order to maximise its potential. A study we undertook in partnership with Oxford Economics found that if the UK's healthcare sector were to invest in the right technology, as well as workspace and culture, it could generate a GDP increase of £8.8bn.
3D printing is an exciting development which can transform the health sector. Offering bespoke models, faster processes, cost savings and ultimately improved patient outcomes, 3D printing is a technology that the healthcare sector must take full advantage of. If it is implemented properly, it has the potential to make a difference to hundreds of thousands of lives.