RoadRunner Recycling on manufacturing waste mistakes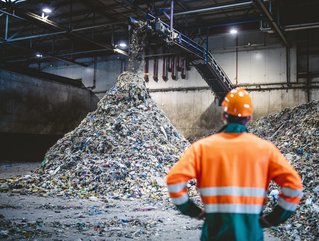 Graham Rihn, CEO & Founder of RoadRunner Recycling, shares four simple, yet costly mistakes manufacturers make with their waste and the solutions they need
Manufacturing companies generate and dispose of billions of tonnes of industrial solid waste every year. There have been massive shifts in how things are sourced, transported, created, packaged, sold and used. This is a perfect time for companies to reevaluate waste management, find areas to reduce waste and realise profits can increase.
The hyper-growth of the world's economy has resulted in manufacturing waste being generated at a skyrocketing rate. Manufacturing waste includes unusable scrap and the overproduction of goods - and all of this has to go somewhere.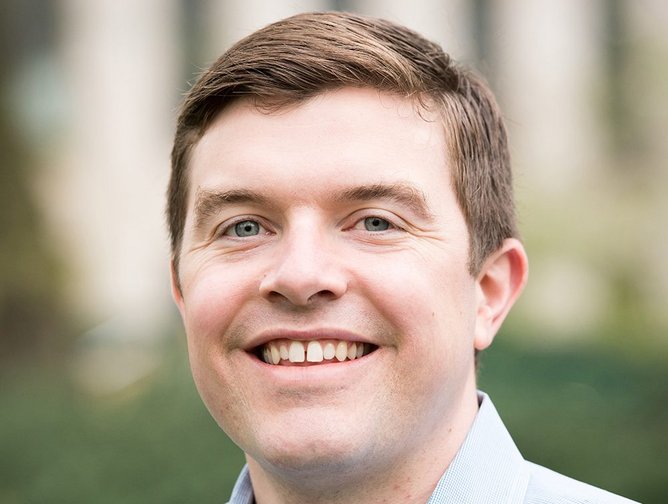 Common mistakes causing manufacturing waste
Poor communication
A well-functioning waste management system should be easy to follow and seamlessly meet needs. Lack of proper signage or a lack of understanding of system operations can result in a host of problems. Improper disposal can lead to fines, potential shutdowns and huge financial losses. From an environmental perspective, this means potentially harming the health of employees. Errors can lead to poor air and water quality, contribute to climate change and stunt economic growth. A waste management programme can be a high cost depending on the operation, but sustainable solutions yield even greater results for companies and workers.
Lack of strategy
How well-defined is your waste management programme? Company leaders have to look beyond contracting with a waste company because it was the cheapest option or the most local. There need to be clear objectives including making sure the current programme is working with a focus on how your waste management strategy is going to impact the environment. Not having a clearly defined strategy results in money lost, inefficiencies and environmental problems.
Pivoting to new KPIs
There are trackable metrics for everything these days. How well are you tracking the ones for your waste management programme? Focusing on metrics can be a great way to increase profits and maintain quality on the production line. Metrics can also clearly show how well your waste disposal strategy is working. Whether it's keeping a watch on the volume of waste generated, the size of containers used for disposal, or how often your facility is being serviced, pivoting to include these types of information can show where you can improve sustainability and even save money.
Waste of transport
Transportation waste involves unnecessary movement that doesn't add value and costs money. In terms of waste management, this can involve a poor layout of recycling or trash bins. They might not be marked and might not be the right size to fit your needs. If staff have to carry their waste a long distance, from one side of the plant to the other for example, it might not be as effective of a programme as it could be. It leads to time and resources being wasted.
Simple solutions to reduce manufacturing waste, increase profits
Perform a waste audit
How much are you throwing away? What are the most common items you need to dispose of? Performing a waste audit gives you a baseline from which to start working. There are typically nine waste generation points in facilities:
Warehousing and distribution
Offices
Food services
Grounds
Construction
Manufacturing
Vehicle maintenance
Retail
Housing
Hospitality
If you find you're creating a large volume of a specific type of waste, steps can then be taken to find out why and to find out ways to reduce that.
Use data and green technologies
Using data can boil things down to create the waste management programme that fits your operations best. That means time and cost savings because things will be as optimised as possible in terms of trash bin sizing, placement of recycling collection points and pickup schedule. Additionally, technology can help manufacturing by closely monitoring and predicting equipment problems. It can help identify inefficiencies in the production process. Technology can better track and reduce overall energy consumption. The applications in this arena are nearly limitless.
Recycle and Reuse
It's a complex environmental problem with constantly changing solutions. Humans keep producing more and more goods and continue to wonder why the oceans are filling with trash. Recycling is good for the environment and good for your business. It cuts down on the need to continue sourcing, transporting, and refining raw materials. Implementing a recycling programme can improve your ESG rating. It also gives you a chance to join a waste exchange programme. Something that your company is disposing of as waste could be a usable raw material for another business and vice versa. Quite often, these materials are available at a lower cost than virgin materials.
Actionable opportunities to decrease waste in manufacturing
From creating a better public opinion to actively working toward green goals, there are ways in which manufacturing waste can be disposed of better. The benefits include cost savings, risk reduction, a decrease in your carbon footprint, and a happier and healthier workforce. With new SEC climate reporting regulations on the horizon, this could be a perfect opportunity for your business to take action.