Rockman Industries appoints Fortinet to protect its manufacturing plants from digital threats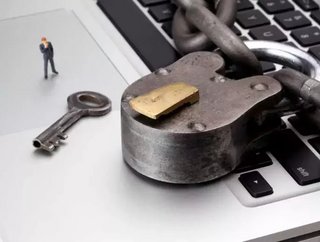 Cybersecurity leader Fortinet has announced that Rockman Industries, a manufacturer of Aluminium die casting components, machined and painted assemblies...
Cybersecurity leader Fortinet has announced that Rockman Industries, a manufacturer of Aluminium die casting components, machined and painted assemblies for motorcycle and automobile OEMs, has chosen Fortinet's solutions to protect their data and Intellectual Property Rights (IPR).
Its capabilities will protect the business from advanced threats and will allow for real-time visibility and automated responses to security incidents.
Part of the Hero Group, Rockman Industries was established in the 1960s as a bicycle component manufacturer. Today the company has the capacity to process more than 65,000 tonnes of aluminium annually at five plants at Haridwar, Ludhiana, Chennai and Bawal.
The company is an industry leader in motorcycle alloy wheels with an installed capacity of 5.8mn wheels annually. Rockman has also recently diversified into Carbon Composites Technology through the acquisition of a British-Indian enterprise, Moldex Composites.
Rockman Industries previously housed a legacy firewall at the perimeter of its datacentre which was not fit for purpose in protecting data from sophisticated threats. Its eight manufacturing plants now connect with the datacentre using a secure MPLS connection. With the manufacturing plants securely connected to the network, The IT team had to also ensure 24x7 availability to support growing business needs and provide secure access to its 800+ users now connected to the network from the plants. Additionally, Fortinet had to provide a more secure authentication capability to critical servers as they hosted the companies most sensitive data and IPRs.
SEE ALSO:
The company chose FortiGate next generation firewalls, FortiSandbox proactive threat detection, FortiAuthenticator access management and FortiTokenone time password (OTP)  software token. With the deployed Fortinet solutions, Rockman Industries has optimised the use of its IT resources, with a streamlined view provided by security analytics and sandboxing enhancing its overall security posture. Access management with two-factor authentication also ensures that only authorised people have access to business-critical systems and sensitive data. 
"Given the nature of today's global threat landscape, we needed an advance threat protection solution to react to threats at machine speed. We chose Fortinet for their scalability and leading technologies that are backed by strong R&D and threat research. We configured all the devices offline and with minimum downtime managed to switch over to the new solution. With these high-performance solutions, we will be able to add our upcoming manufacturing plants into the security fabric," explained Chief General Manager of IT at Rockman Industries, L. K. Tripathi, in a recent press release.
FortiGate now delivers superior next-generation firewall capabilities, while leveraging its significantly higher performance.  This has enabled Rockman Industries to turn on multiple security technologies, such as intrusion prevention and URL filtering without compromising user and customer experience.