Sandoz Invests €150mn in Antibiotics Manufacturing Tech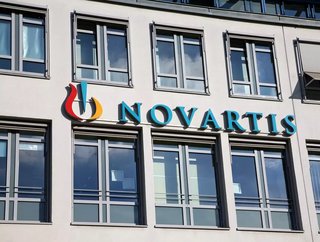 Manufacturing Global takes a look at Sandoz's antibiotic manufacturing investment plans for Europe
Strengthening its European antibiotics manufacturing Network, Sandoz - A Novartis Division - has announced plans to expand its production capabilities in Kundl, Austria and Palafolls, Spain. 
In line with its plans with the Austrian government, Sandoz plans to invest over €100mn to introduce new manufacturing technology at its Kundl, Austria site that will modernise and simplify its production operations for oral amoxicillin - an active pharmaceutical ingredient (API) for its leading penicillin product.
"This investment will allow Sandoz to leverage its position in Kundl as the hub and center of the only major end-to-end antibiotics supply chain in Europe, covering all production steps from API to Finished Dosage Forms (FDF) for many leading antibiotic," says Sandoz.
Alongside Sandoz's investment in Kundl, Austria, the company has additional plans to expand its Palafolls site in Spain, investing €50mn into new technology to increase its production capacity of sterile penicillin APIs and sterile API mixtures.
As part of its modernisation, Sandoz will also phase out its current production of oral APIs at the Les Franqueses site in Spain, which will close in 2024.
The two investments will help Sandoz to improve its ability to deliver high-quality medicines to patients, while continuing to be cost-competitive. 
"Antibiotics are the backbone of modern healthcare and a key strategic pillar of our business. Despite a temporary drop in demand due to the pandemic, we remain as confident as ever in the mid- to long-term prospects for this segment, which meets a significant quantity of the global disease burden. This investment, which comes shortly after we announced plans to acquire GSK's global cephalosporin antibiotics, confirms our commitment to securing the future of our leading global business," said Richard Saynor, CEO, Sandoz.
"Our goal is to produce and supply high-quality antibiotics at a cost-competitive price to patients around the world. The important investments announced today will enable our world-class manufacturing network in Europe to meet future requirements," commented Giovanni Barbella, Head of Technical Operations, Sandoz.