Senate Approves US$52bn for Semiconductor Manufacturing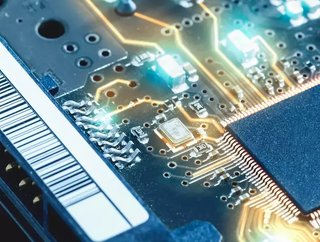 A bipartisan initiative to regain global dominance will focus on keeping the semiconductor manufacturing supply chains running smoothly 
Following several decades of slow investment in America's manufacturing companies, Senate lawmakers have decided it's time to take action. The U.S. Innovation and Competition Act (USICA) will provide US$52bn for domestic semiconductor manufacturing and help the U.S. automotive industry get back on its feet. "Whoever wins the race to the technologies of the future will be the global economic leader", tweeted Chuck Schumer, Senate Majority Leader. 
Here's a quick overview of key USICA budget points that will affect manufacturing: 
US$49.5 billion over five years for a CHIPS for America Fund

US$500 million for an International Technological Security and Innovation Fund

US$1.5 billion to the Public Wireless Supply Chain Innovation Fund

US$10bn over five years to implement a regional technology hub program, ⅓ of which will target rural and geographically diverse regions of America 
No Longer the Global Leader? 
Asia now dominates 70% of the semiconductor market. In 1990, the U.S. controlled 37% of global semiconductor manufacturing; today, that share has dropped to just 12%. To the Biden administration, this is unacceptable. "America must maintain its position as the most innovative and productive nation on Earth", President Biden said. But what he failed to mention is that the United States depends on materials and minerals sourced from Taiwan, Indonesia, and China. Simply put, it's unclear if this investment will be enough to change the game. 
However, not everyone thinks that the U.S. should split completely from the global trade network—and for a good reason. Taiwan is far ahead of the rest of the world in terms of semiconductor production, and it's debatable if the U.S. has enough bodies to run 100% of proposed factories. While it will benefit manufacturing to achieve greater supplier diversity, sourcing from across the world is, according to ASI's vice president of marketing, "just part of how a global economy is going to work". 
Intel Approves, But Other Industries Advocate for More 
Intel CEO Pat Gelsinger lauded the bill as a critical step in helping U.S. manufacturing recover post-pandemic. As Intel's IDM 2.0 strategy, the company will expand its external foundries and establish one of its own—Intel Foundry Services. According to Gelsinger, the new federal and state incentives will help the States counter Asian trade dominance, build new fabrication factories, and accelerate domestic manufacturing. 
Yet, semiconductors are only one aspect of the manufacturing supply chain. For the States to become truly independent, said Erik Stromquist, President of CTL, the U.S. government must also invest in device assembly. Even if we make the chips in America, they'll be sent overseas for Asian factories to assemble, build, and finalise. Without investment, Stromquist claimed, it will "be years before the industry is ready to have true made-in-the-U.S.A. computers". 
Still, the US$52 billion devoted to the semiconductor industry will fund incentives and research as part of the CHIPS for America Act. Amazon, Apple, AT&T, Cisco, Google, HP, Microsoft, and Verizon have all come out in support of increased federal spending on semiconductor manufacturing, and the Semiconductor Industry Association stated that the bill would "help strengthen America's economy, national security, technology leadership, and global competitiveness for years to come".