Six Smart Manufacturing Innovation Pilots in Singapore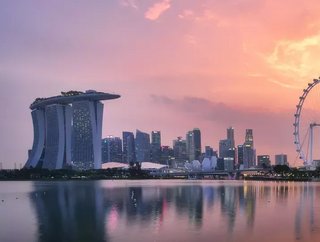 Manufacturing Global takes a look at six manufacturing innovations being piloted at Jurong Innovation District (JID)
"Prototypes today, solutions tomorrow. From factories of the future to self-driving cars, pioneering researchers in our leading Smart City are piloting new technologies and refining them for launch," commented The Singapore Economic Development Board (EDB).
Developed at the Jurong Innovation District (JID) - Singapore's largest living lab and advanced manufacturing hub - Manufacturing Global takes a look at six smart manufacturing innovations being piloted in the country. 
1. 5G Connectivity 
Enabling "wireless connectivity to virtually everything," EDB is excited by the possibilities 5G can create for industry and commerce.
5G for smart factories promises a productivity boost, as digitalised operations benefit from connected machines and continuous data feeds.
"Testing these technologies are Singtel, Advanced Remanufacturing and Technology Centre (ARTC) and JTC in a partnership that applies 5G technology in different use cases for smart factories. These include the tracking of automated guided vehicles and remote assistance through augmented reality," said EDB.
2. Hydrogen-Fuel-Cell-Powered Vehicles and Drones with Fast Charging Capabilities
Currently, the charging time for electric vehicles (EVs) averages at a few hours. However, EDB explains that the key to fast-charging EVs in the future will be Hydrogen fuel cells that will be ready to go in five minutes. As a result, the technology promises to make EVs increasingly more attractive than gasoline cars.
"Bringing this technology to life is Spectronik, a start-up from LaunchPad at JID. The company is developing and trialling eco-friendly hydrogen fuel cells for use in drones and automotive vehicles. [Who] will soon be joined by Hyundai Motor Group Innovation Centre at JID," said EDB. 
3. Full-Sized, Electric, Self Driving Bus
Launched by NTU and Volvo Buses, the two organisations have embarked on a mission to create the world's first full-size emissions-free bus that is integrated with smart features and driverless capabilities. 
"This autonomous vehicle's surroundings-mapping sensors and artificial intelligence systems were tested at JID's Centre of Excellence for Testing and Research of Autonomous Vehicles NTU (CETRAN) Test Centre before they were rolled out on the roads of NTU Smart Campus. After the campus trials are completed, they will be extended to certain public roads and eventually across Singapore," said EDB.
4. Singapore's First Outdoor, Contactless Delivery Robot
Operating semi-autonomously across multiple terrains,  to deliver orders on time, in any weather, safely, Whizz Mobility at the JID has developed FoodBots to provide a "one-stop robotic courier services." 
"Since June 2020, these autonomous robots — equipped with sensors, cameras and real-time navigation and logistics software — have delivered over 8,000 lunch and dinner orders across NTU," said EDB.
5. Sustainable Future of Food
From strengthening local self-sufficiency to upcycling food waste, SLICE aims to decentralise farm-to-fork solutions making them more accessible to communities. SLICE's tech-enabled solutions promise greater control across the food supply chain and ensure food security.
"Urban agriculture and food are getting a tech boost by AUDACITY, a ground-up community movement kickstarted by JTC and social impact collective Mistletoe. SLICE, an experimental food lab project at the AUDACITY Innovators' Playground in JID, offers the community a platform to test game-changing ideas and technologies that will impact the future of food and agriculture," Said EDB.
6. Open-Access Microfactory
"A future with an advanced manufacturing lab in every community might become a reality sooner than expected," commented EDB.  
mFac - a next-generation makerspace and creator studio - harnesses advanced equipment including life-sized 3D printers and 3D scanners to redefine the possibilities for 'do-it-yourself' prototypes.
"Apart from access to these shared tools and equipment, mFac also serves as a dynamic space that hosts a variety of activities from workshops to community events. In the not-so-distant future, such makerspaces can be rolled out across city districts, seeding a ground-up maker culture and empowering citizens to produce anything they want on-demand, creating more opportunities for entrepreneurship," added EDB.