The smart approach to embracing the digital revolution in 2017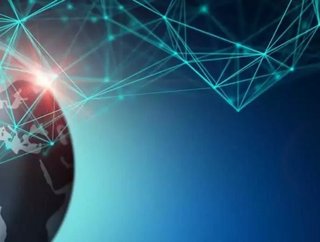 There is a digital revolution taking place as factories, manufacturers and their customers are becoming more connected than ever. This revolution has be...
There is a digital revolution taking place as factories, manufacturers and their customers are becoming more connected than ever. This revolution has been labelled the transformation to Industry 4.0, a powerhouse of sensors, intercommunicating machines, artificial intelligence and advanced data analytics, redefining the manufacturing supply chain, from the way factories operate to the customer experience with the end product.
Manufacturers are striving to reach a higher level of integration and connectivity in digital manufacturing as the industry is moving from 'push' to 'pull' business models, from unified to modular products and services with customers and data at the centre. The prospect of a cyber-physical future is an exciting one, where manufactures can digitally design a prototype and immediately print it out; where performance optimisation will be aided by sensors attached to a machine, delivering live intelligence on the temperature, output and performance level of the machine. The lines that used to separate the physical and digital are becoming increasingly blurred and this offers clear benefits for manufacturers. But it also changes the nature of the relationship between them, their own customers and their suppliers, too. So how manufacturers adapt to these changes will be crucial to their long term success.
Digital Backbone
The 'digital backbone' is at the centre of modern manufacturing and allows companies to capture data, analyse and learn from it – enabling closed loop feedback for continuous improvement across the business. This is where products remain connected to producers even after leaving the factory and so are responsive and hence anticipatory of customer feedback, such as the need for a spare part. It provides the foundation for digital manufacturing, and for the adoption of advanced manufacturing technologies both today and tomorrow.
By embracing collaborative, concurrent engineering, manufacturers can avoid costly errors, improve cost and quality, and accelerate time to market. However, the absence of a holistic digital manufacturing strategy in a company presents a challenge. Many manufacturers have invested in lots of different technologies over time, probably implemented by numerous different suppliers; what you've got to do is identify the discontinuities. If you can eliminate those, you can create a very strong data backbone that comes from core product engineering and runs into connected enterprise IT through the processes and systems used to create products.
Accessibility
The new technologies available to help create this data backbone are incredible, if not slightly daunting for the manufacturing industry. Manufacturers in all the industries we deal with are struggling to keep up with the pace of change. The evolution towards Industry 4.0 should be seen today as an industry upgrade, an aggregation of existing technologies as opposed to a complex concept too difficult to understand and adopt. The extreme hype surrounding Industry 4.0 and the insistence by many that this is an 'all-or-nothing' game, is creating a level of confusion and fear that may be hampering progress rather than enabling it. This perception is implying that a quantum leap
in both technology and expense is required. However, the reality is that much of the progress associated with Industry 4.0 is in fact readily accessible today and significant steps can be made by embracing 'Industry 3.x.' This is the progressive upgrade of the manufacturing environment: using 'here and now' technologies, gradually moving closer to an Industry 4.0 vision and providing business improvement opportunities that can already yield significant business value today.
The technology should be the enabler, not the destination. So manufacturers should look at their business objectives for next year and apply the technology in a way that fulfils those objectives. This is the smart approach to capitalise on the changes and opportunities that the digital revolution is bringing about.
By Richard Welford, Chief Development Officer, Tata Technologies