Smart factories just got smarter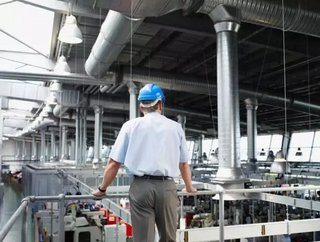 The proliferation of data, and the tools technology has given us to make sense of this data, has made sizeable inroads in changing the way many industri...
The proliferation of data, and the tools technology has given us to make sense of this data, has made sizeable inroads in changing the way many industries operate. In manufacturing, the rise of 'smart factories' has re-invented the way factories operate, leveraging data, analytics and 'connected everything' to enable unprecedented levels of automation and optimisation.
Now, smart factories are becoming even smarter, as Artificial Intelligence (AI), data analytics, Augmented Reality (AR) and connected everything bring about an environment where self-correction, automatic streamlining and the elimination of expensive prototype development are entirely possible. In fact, it's not just possible; it's happening already.
Data drives production
There is a lot of traction around leveraging trend data to influence how manufacturers shape themselves for the future, from identifying consumer behaviour to shape products around them, to achieving zero defects and optimising risk management. However, analysing data to pinpoint trends is simply not feasible to achieve without the aid of data analytics and AI, especially given the sheer volumes of data being produced by a smart factory with myriad connected devices and sensors.
The introduction of self-learning AI bots into the smart factory is playing a large role in the reshaping of smart factories. The bot monitors the entire production line and operation, gathering data from various sensors, machines and devices to teach itself what the parameters of "normal" operations are. Over time, the bot learns the intricacies of the factory and can advise on where to optimise or can even accomplish this without human intervention.
The bot can pick up where and when something requires maintenance, making it easier to know precisely what components need maintenance and helping to reduce the risk of equipment failure. If needed, the bot can interact with a machine to automatically halt a production line and prevent failure. It issues a ticket for repair, creates an inventory list for components and assigns technicians for the repair in a matter of seconds. At the same time, the bot can notify customers or logistics partners of the delay in production and what products are affected to ensure expectations are set. This fast, reactive process saves time and product loss, and quickly becomes proactive as the bot learns patterns and identifies triggers in advance.
The bot also has the ability to identify objects, such as forklifts, and understand their operating parameters, making recommendations for safer routes or pinpointing where the greatest risks are for operation.
Prototypes reimagined
The world of augmented reality (AR) offers manufacturers a solution that can save them years in research and development, while also saving money spent on building, testing, re-building and re-testing prototypes.
Offering unparalleled accuracy, AR allows manufacturers to virtually 'build' a prototype and trial various materials, looks and feels, and make tweaks without ever making or using a single component. A classic example are the prototypes created for airbuses. Aeroplanes are 'built' in AR with different materials and design parameters, and simulations are tested for aerodynamics, resiliency, speed, weather handling capacity and much more. This AR means fortunes are not spent on physically building and testing an entire airbus - something that is costly the first time and can chew through millions of Rands should changes or re-builds be needed. The final, approved AR version becomes the official blueprint for manufacturing.
The biggest concern most manufacturers have when it comes to technologies such as AR, is the impact on specialist skills usually used in the concept phase. However, AR still requires expertise that only humans can provide to design and test the simulation as the engineering principles are still in effect.
Smarter factories
When AR is able to produce and test prototypes without physically building anything, and bots are able to augment with machines to optimise production and reduce risk, the results are smarter than ever before.
The entire industry is set to change, spurred on by a connected environment linking every part of a factory together. Shifts will occur in user interaction, shift allocation, warehouse management, route management, risk management and the entire production process.
Ultimately, smarter factories mean that they will be able to deliver what the market needs, faster, with more accuracy and less risk. Smart, right?