Stora Enso's 5G solution recognised at Industry of Things Awards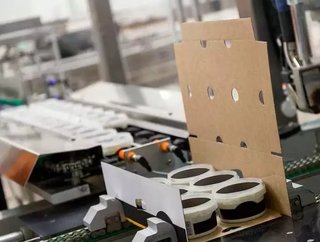 Stora Enso's implementation of 5G toenable360°camera solutions in the production environment was awarded 2ndplace in the Industry of Things World Awa...
Stora Enso's implementation of 5G to enable 360°camera solutions in the production environment was awarded 2ndplace in the Industry of Things World Awards.
Stora Enso was recognised in the category "Best implementation of IIoT(Industrial Internet of Things)technology on the shop floor".The 5G technology enables deployment of applications requiring fast and powerful wireless connections, such as augmented and virtual reality applications, as well as real-time 360° camera solutions. The newly implemented 360° cameras, in Stora Enso's production environment, are utilised to produce high density (HD) video streams which can be viewed in real-time, enabling fast and reliable remote monitoring.
"Stora Enso has set out to be a pacemaker of IoT within our industry. This award is proof that we are continuing to be a forerunner within digital innovation and that we are building digital into the fabric of our company. Our digitalisation programme is a key component in securing our long-term leadership position as the renewable materials company," commented Teemu Salmi, Stora Enso's CIO and Head of Digitalisation.
SEE ALSO:
Industrial Internet of Things (IIoT): an opportunity that manufacturers cannot ignore
Securing the Industry of Things
The Future of Manufacturing Operations Management: At the cross-roads of MES and IoT platforms
Read the latest issue of Manufacturing Global here
The 5G connection, in combination with the 360° video stream, means that all necessary information is easily and visually at the disposal of Stora Enso experts all around the world. When something unexpected happens, the video stream gives a real-time view and information of the event, irrespectively of geographical distance.

"This solution will help us in achieving key targets – such as optimising efficiency, flexibility, and availability in our production. In addition, it will also allow us to increase safety as trainings can be completed remotely prior to entering the physical production environment," said Marko Yli-Pietilä, Stora Enso's Head of Smart Operations.

For Stora Enso, this is only the beginning as the 5G technology will also enable other applications. For future operations, Stora Enso is piloting autonomous vehicles and machines which can be controlled remotely thanks to the low latency of 5G.
About Stora Enso
"Part of the bioeconomy, Stora Enso is a leading global provider of renewable solutions in packaging, biomaterials, wooden constructions and paper. We believe that everything that is made from fossil-based materials today can be made from a tree tomorrow. Stora Enso has some 26 000 employees in over 30 countries. Our sales in 2018 were €10.5bn."