SugarCRM: What does IoT mean for manufacturing?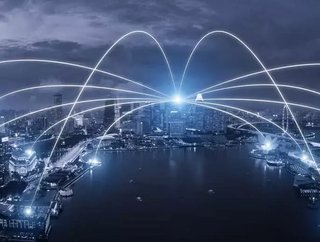 Manufacturing is a fixture of economies across the globe and as the world's oldest industry it has seen and adapted to more changes than most. Now, th...
Manufacturing is a fixture of economies across the globe and as the world's oldest industry it has seen and adapted to more changes than most. Now, the industry finds itself adjusting to further change as it fuses itself together with the fourth industrial age – the digital revolution.
The capability and sophistication of technology available to manufacturers has grown exponentially over the last 10 years. The development of automation, robotics and connected devices has allowed manufacturers to venture into a new dynamic era.
This new age is causing a shift in the traditional business models of manufacturers. Recently, IDC Manufacturing Insights predicted that by 2020, on board service revenue will outpace product-related revenue by a factor of two. Soon, simply producing a product will no longer be enough.
The IDC report also references that leading manufacturers have seen the potential that aftersales service revenue holds, with some currently collecting a large proportion of their profits by providing post-sales services. World-class engineering company Rolls-Royce, is a great example of this. Roughly 50 per cent of their aerospace sales are generated by services such as maintenance, repair and overhaul.
A big factor in this growing revenue generator is the Internet of Things (IoT). No longer the preserve of futurologists and early-adopters, IoT is transforming businesses as companies harness the data and capabilities that IoT provides to understand customer needs and so they can upsell. Put simply, IoT is a network of devices that can be controlled by and communicate via the Internet. For example, smart connected devices are what enables companies like Rolls-Royce to monitor its newest engines in the air and alert airlines if maintenance is required.
IoT isn't going anywhere either. Cisco predicts that by 2020 (the same year on-board service revenue will become the largest profit centre for manufacturers), the number of Internet-connected items will reach or even exceed 50 billion. With this predicted growth, the time has come for the manufacturing industry to truly understand the important role connected products can play in their business and specifically areas like aftersales services.
The birth of connected manufacturing provides firms with the ability to collect mass amounts of data throughout the production process. Through possessing large amounts of data, you can follow how a customer's behaviour as a product's use evolves, and then use that insight to drive their experience, and the services your business offers to them.
Being armed with this information equips a manufacturer to deliver the correct service to a business at the correct time. Imagine you're a tyre manufacturer and you're plugged into a system that sends you an alert when a tyre is worn out and needs changing or tyre pressure is low; you're then primed to send a replacement or a maintenance service even before your customer knows that they need it. This frictionless commerce drives a positive relationship with your customer, making the aftersales service you provide them with hard to say no to, as you are so ingrained in their business.
All of this is only possible by having huge amounts of customer data to peruse through. However, Terabytes of data are only useful in the business world if you have a means to make sense of them. CRM solutions integrated with IoT data about customers are of course an obvious, if not entirely comprehensive, part of this sense-making process and they can be very powerful when deployed in support of an IoT network. 
However, not every CRM solution is necessarily a match for the rigours of sense-making in the IoT world. Businesses relying purely on a fixed SaaS model are finding that they are ill-equipped to manage the required scales of data and performance. Perhaps IoT will be the anvil that breaks the camel's back of the systems based on infrastructure created in the late 1990s?
Modern CRM solutions suffer far fewer of these challenges and are both nimble and powerful enough to thrive in a connected world. The ability to run on Amazon Web Services, for example a scalable infrastructure and open tools that can help businesses to grow without incurring unnecessary costs.
In this new dynamic age of manufacturing, the industry's relationship with IoT is only going to grow. Companies that invest in the right capabilities to drive data collection and the right technology to deconstruct it, will be in a position to exploit the fabulous potential of IoT, allowing them to stay one step ahead of the customer. On the flipside, in today's ever changing business environment any manufacturer seen to be slow in their response to adopt this new technology risks falling behind.
For more detail on CRM in manufacturing, click here.
By Tanmaya Varma, Global Head of Industry Solutions, SugarCRM